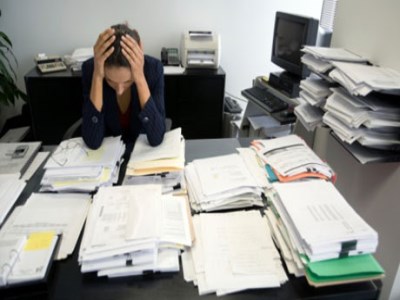 Swelling class sizes - and a lack of resources to cope with them - are putting more pressure than ever on our school's principals.
With education reform putting the spotlight on struggling teachers, seldom do we hear about the burden of the principals who oversee our schools.
The
Australian Catholic University
Principal Health and Wellbeing Survey, released this week, has revealed a decline in administrative support for teachers and principals.
The findings follow October's Staff in Australia's School's (SiAS) Report, which showed that principals in primary schools are working 56 hours a week and principals in secondary schools working 59 hours a week.
This is largely due to an increase in class sizes and a shortage of resources to cope with them. As a result, principals have to deal with more responsibilities. This is further hampering their ability to manage their schools effectively.
Rob Nairn
, President of the Australian Secondary Principals Association (ASPA) says that even though the Government's proposed reforms are widely viewed as positive, there is much that still needs to be done.
"I think everyone would see the proposed reforms as positive but they must be resourced appropriately," he said.
"Some of the main issues - as highlighted in the wellbeing survey - are the increased workload and the lack of support for principals, both of which outline an alarming picture. We are already having difficulty attracting people into the principal role."
Nairn believes the increase in principals' working hours is largely a result of the transformation the education sector is undergoing, rather than the lack of staff and resources itself.
"It [the increase] is likely to be a combination of things; change; greater autonomy; curriculum changes; increased accountability; decentralisation of systems," Nairn said.
"There would be a variety of different reasons depending upon the state or territory."