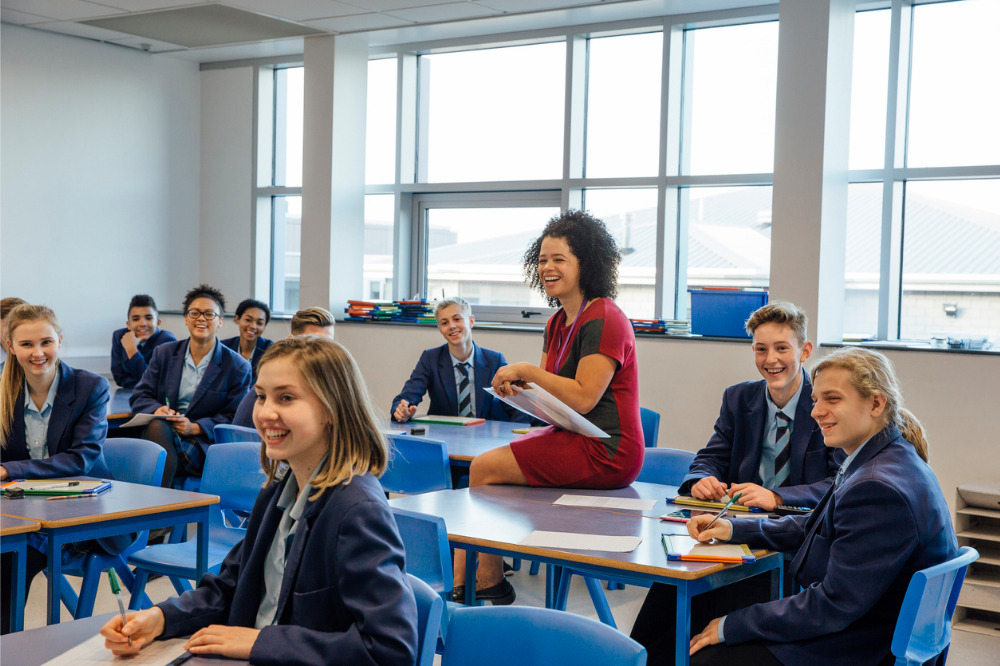 A school in Western Sydney has refused to mandate the wearing of masks for high school students inside the classroom – a controversial decision that goes against guidelines from NSW Education and NSW Health.
The decision, made by The King's School in the Sydney suburb of Parramatta, was made amid inconsistencies found in the guidelines, with public health orders allowing students to remove masks.
Meanwhile, most schools in Sydney – public, Catholic, and independent – have opted to adhere to the guidelines, according to a report from the Sydney Morning Herald.
Tony George, headmaster at The King's School, explained in a letter seen by the SMH last Friday that the school had a legal obligation to adhere to public health orders – and thereby override NSW Education and NSW Health's guidelines.
George added that the school is independent, so it is free to work within the public health parameters to create its own policies most appropriate to its academic context.
"It is important to note that the NSW Education Department guidelines are primarily intended for NSW public schools," George said. "The King's School seriously considers all the advice and guidelines provided by all relevant authorities…it is the public health orders that provide the express direction to independent schools."
However, infectious diseases paediatrician Robert Booy told SMH that said wearing masks plays a large part in containing COVID-19 transmissions, which would in turn allow schools to stay open.
"It's not difficult for a teenager to wear a mask, or to have one in your pocket," Booy told SMH. "They should be social distancing, having desks not too close together, and staggering [start] times. All those things, [NSW] Education is doing. They are sensible [measures], they are practical, and there's little to be gained from not wearing a mask other than increasing the risk of transmission."