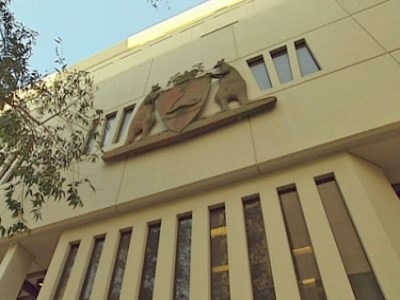 A Perth teacher has been charged with allegedly filming primary school children in a toilet cubicle while they got changed for a swimming lesson.
The 58-year-old teacher was charged by police following the recent discovery of a 'pen camera' in his southern suburbs school.
The teacher, who cannot be named, appeared in Perth Magistrate's Court today charged with 10 counts of unlawfully installing an optical surveillance device and 42 counts of indecently recording or attempting to record.
Police allege he placed the pen camera in his jacket pocket, secured it in the cubicle and then used it to record students as they changed out of their clothes for a swimming lesson.
"It has been determined that a number of students were recorded on the device, which was positioned inside a toilet cubicle at the school," a police spokeswoman told
WA Today
.
"To protect the identity of potential child victims the school cannot be named, however parents of children who are identified as having been recorded on camera will be individually contacted by the detectives and provided further information regarding the investigation."
Police prosecutor, sergeant Guy Murphy, told
The West Australian
that the teacher's breach of trust was uncovered when other school staff discovered the device.
He added it was "inconceivable" that the man would avoid jail if he was found guilty of the charges.
"We say that the case is exceptionally strong," he said.
The man, who has been a teacher for almost 40 years, has been stood down from his job and will appear in court again in April.