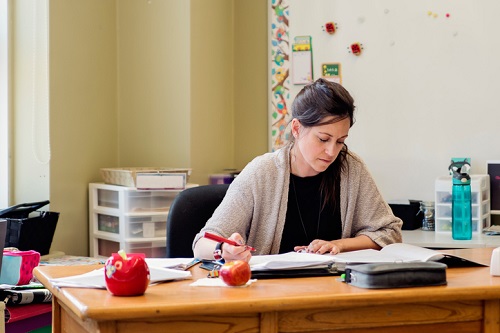 A new national report has given parents and aspiring teachers fresh insight into Australia's teaching students and their favourable job prospects.
The Initial teacher education: Data report 2018, released by the Australian Institute for Teaching and School Leadership (AITSL), brings together a range of data from 2007 to 2016 about teaching students, teaching programs, and those who successfully graduate as teachers.
"The 2018 ITE Data Report shows a steady rise over the past decade in the number of teachers who hold a post-graduate qualification, suggesting today's teachers are more qualified than in years gone by," AITSL CEO Lisa Rodgers, said.
"It also shows that job prospects for graduate teachers remain very good, with seven in ten graduates finding fulltime work as a teacher within four months of graduation."
Rodgers said that while these trends are positive, the report also highlights that gaps remain in knowledge related to the exact selection process used by program providers for admission into a program.
"While this issue is not unique to the teacher education sector, the Australian Government is working with universities to fill in these gaps with improved data on their selection processes for student admissions," she said.
"This report's data on the teacher education sector is vital in giving parents and the public greater confidence that all our teachers, no matter where they studied or where they will teach, are classroom ready from day one."
The report revealed that over the five years to 2016, there has been an average and steady intake of about 30,000 Australians each year who start a teaching program, and about 18,000 who complete a program.
It showed that completion rates are similar to the average completion rates of all other tertiary programs.
Information within the report can provide greater clarity about the teaching supply pipeline and the future teaching workforce.
Rodgers said it can also help teacher education providers in Australian universities to better predict the demand for their programs, and some of the demographics and study patterns related to their incoming students.
The data revealed also supports the emerging evidence being obtained through the Australian Teacher Workforce Data (ATWD) project currently underway, to build a clearer picture of the national teaching workforce and its needs, to assist workforce planners.