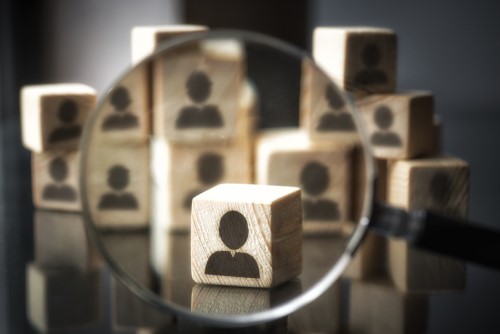 Recruiting and retaining excellent teachers in schools is increasingly difficult as we navigate the teacher shortage. According to Tyson Wood, Company Manager at Smart Teachers Australia and Tes Australia, attracting and retaining teachers and school leaders requires a holistic approach.
It's important to keep in mind the high degree of responsibility placed on today's teachers, and how these factors contribute to the teacher shortage. When there is more demand and less supply, great teachers have more options and more room to negotiate. As recruitment processes evolve, schools benefit by communicating a clear sense of purpose, a sense of community, and an emphasis on teacher wellbeing.
Providing a clear picture of your school's 'why'
Recruiting teachers and school leaders requires going the extra mile to explain why your school is right for them. Attracting teachers to your school shouldn't be treated with a one-size-fits-all approach. Each school has its own unique culture and requirements that will resonate with educators differently.
Reputation has gone a long way in helping top schools source great teachers. However, reputation is not a constant factor, and a strong presence communicating your school's vision, mission and values can help solidify your school's brand. By sharing these messages on each piece of recruitment marketing, teachers will understand early on what makes your school unique and why they would want to be a part of it.
Bringing candidates into the fold
Many educators pursue this line of work for a sense of purpose. Beyond helping students achieve higher academic and athletic outcomes, they are interested in contributing to a school's bigger picture.
Leadership teams can help candidates and new teachers understand their purpose in the school and inspire motivation to want to be involved by running induction days and introducing them to different stakeholders in the school community, such as teachers, heads of department and principals.
Additionally, from the start of the recruitment process, having a detailed and clear Position Description is key. This document is useful in helping the candidate understand their role and responsibilities, and how delivering on these responsibilities furthers progression throughout their career and employment with your school.
Sharing your strategies to benefit Teacher's work/life balance
Attraction is impacted by how well your school retains teachers and school staff. A good retention rate shows appreciation for school staff work/life balance and wellbeing. We speak with school leaders, teachers and industry innovators regularly about what makes them want to stay or leave a role.
Timetabling is one area that has a big impact on teacher satisfaction. According to Donna Machado, Marketing Manager at Edval "poor timetabling practices can impact on teacher happiness and consequently retention. Things such as; bad lesson sequencing, part-timers not being given their desired days off or even full days off or duties scheduled in breaks when they are teaching both before and after.
A teacher might be able to live with a bad timetable for a year, but if it happens every year, teachers may look for new opportunities at schools that have a reputation for reducing teacher workload and facilitating flexible work practices."
Work quickly to hire the candidates you want
When a great teacher is looking for a new contract, they are likely interviewing with a few schools. If you interview with a candidate who stands out and will be a great fit in your school, don't hesitate to make an offer. If you feel they are worth offering a role to, other schools will as well. Efficiency and preparation go a long way in making sure a candidate accepts a role.
Additionally, it's a good strategy to be proactive about interviewing, even if it's for roles that aren't available yet. To ensure there is always a quality teacher in each classroom Principal of Reddham House, Dave Pitcairn says "I always have a plan B in place for most positions within the school. I meet teachers whose CVs I find interesting even though I don't have a post at that moment in time." Interviewing with great teachers, even when a role isn't present, helps prepare for unpredicted vacancies if those candidates are still available.
There are a number of factors to consider when recruiting during a teacher shortage. Taking a holistic approach, as outlined above has helped our team and our client schools ensuring the next generation receives access to the very best teachers and educators schools can find.
Tyson Wood is Company Manager at Smart Teachers Australia and Tes Australia. Smart Teachers Australia serves Independent, faith-based, and government primary and secondary schools Australia-wide. The organisation works collaboratively to help manage the increasing demand for highly qualified and passionate teachers. Tes is an education business supporting teachers, school staff and schools to succeed in every aspect of their teaching life. Tes technology and services exist to make your teaching life easier.