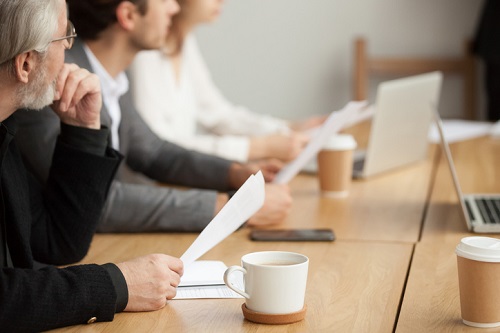 A special unit comprising of the most effective teachers in NSW will hold workshops and provide on-site support to underperforming schools across the state.
The new 'Best in Class' Teaching Unit – made up of 50 handpicked educators chosen for being leaders and teaching experts in their respective fields – will also build a new teaching package to support existing 'best practice' research for schools.
Premier Gladys Berejiklian and NSW Education Minister Sarah Mitchell joined students to announce the teaching program.
"We're investing millions of dollars in school infrastructure across the NSW and we are also committed to supporting students in the classroom," Berejiklian said.
"The teachers selected to deliver the program stand out, and their results speak for themselves. We want to replicate these great teaching methods and share them across all the state's classrooms".
HSC students will be the first to benefit from the new approach – with the Best in Class Unit beginning the job this week.
HSC results are already monitored closely as students are completing the last year of high school. Comparing these results will provide useful data to monitor the impact 'Best in Class' is having on school performance.
Minister Mitchell said Best in Class is a continuation of the NSW Government's commitment to building excellence in the teaching profession.
"The Best in Class unit will effect real change – and will lift standards across the state," Minister Mitchell said.
"We know that the biggest positive impact on students learning is the teacher standing in front of them".
Minister Mitchell said NSW has the highest entry standards for students wanting to become teachers.
"Now we are using very best teachers to grow the entire profession from the inside out," she said.
"This is an exciting time for education in NSW, 'best in class' will allow us to help teachers deliver lessons and improved curriculum to the best of their abilities".