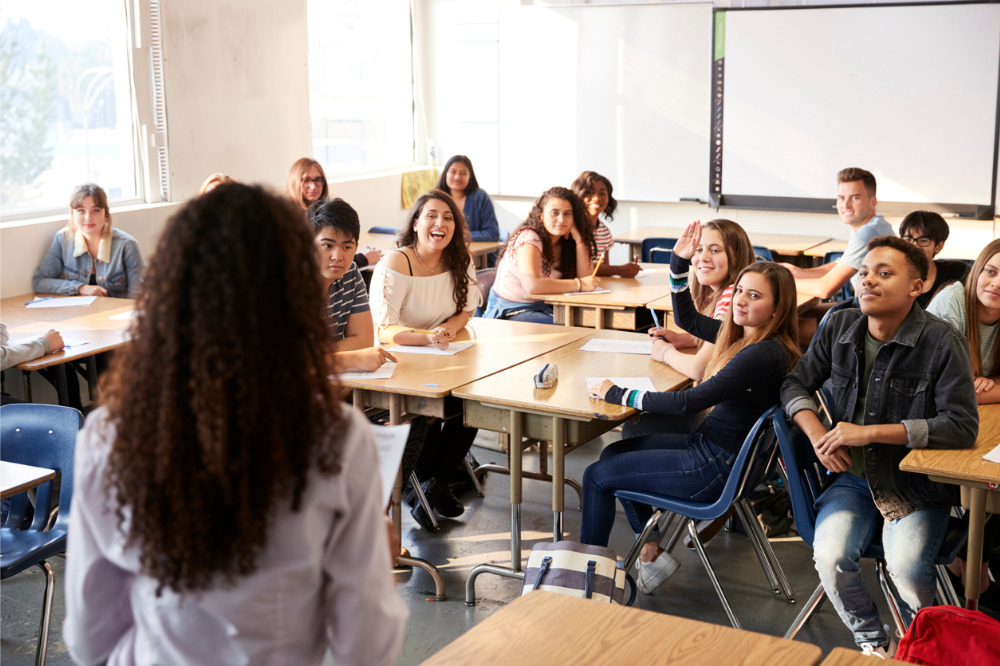 Two teachers have been recognised for their inspirational classroom practices with a $10,000 professional development scholarship.
The Public Education Foundation's Teachers Scholarships were created to highlight the important role played by teachers in transforming the lives of students and provide professional development opportunities to help teachers excel.
One of the recipients, Alanah Andrews, is a VCE English Teacher at Traralgon College, and also a literacy improvement teacher through the school's Middle Years Literacy and Numeracy Support (MYLNS) program.
Andrews was awarded the Foundation's Teachers Mutual Bank Victorian Mid-Career Scholarship, which supports public school teachers in Victoria who have been teaching for between five and fifteen years. Teachers Mutual Bank provides $10,000 for professional development activities of the scholar's choice.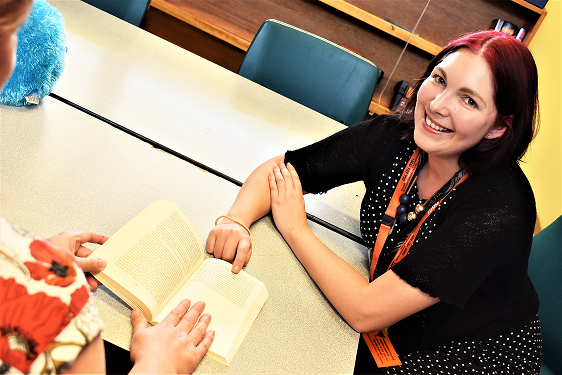 Andrews began her teaching career in 2015 through Teach for Australia, a program dedicated to placing teachers in low SES schools and making a difference to student outcomes.
Seven years on, she is still teaching in my placement school – Traralgon College – where she oversees multiple leadership roles.
"I strongly believe that all students deserve to leave school with literacy skills that enable them to pursue future career and study opportunities," Andrews told The Educator.
"However, we still have students 'slipping through the cracks' and it is imperative that we change this".
Andrews says her approach to improving literacy outcomes is twofold: ensuring that the school has a systematic, schoolwide approach to teaching literacy; and through early intervention for students who require additional support.
"I am currently a Literacy Improvement Teacher through the MYLNS Program. My approach as an intervention teacher is to assess students' literacy skills, identify areas of concern in reading or writing, and then co-create literacy goals with the student," she said.
"To increase students' engagement and attendance, I try to cater to the student's interests as much as possible while building these specific skills. In the classroom, I am highly aware that my students have a range of different literacy abilities, so I work hard to differentiate my instruction and create lessons that challenge all learners at their level".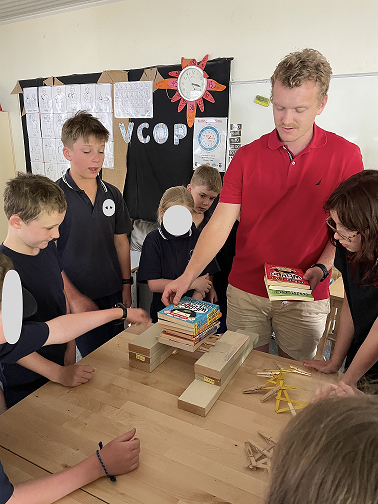 The other scholarship recipient was Damien Nicholls, who teaches Year 4 and Year 5 students at Mylor Primary School, South Australia, where he covers all subjects from Literacy, Numeracy to Health and Social Sciences and PE.
Nicholls was named a Teachers Health Early Career Scholarship recipient, which supports public school teachers who are in the first three years of their teaching career.
While Nicholls teaches a wide range of subjects, he considers his favourite area of expertise to be maths.
"I have always enjoyed math at school and thoroughly enjoy teaching math to my students," he told The Educator.
"An area that has been a focus of mine is the well-being of students".
Nicholls said that like many teachers, he got in to teaching to help develop students' well-being and providing a differentiated curriculum to make students feel safe and comfortable at school.
"I enjoy providing a fun class environment for my students in all areas of learning aiming to break down stereotypes around learning and also set students up with lifestyles to be successful people".
A professional development game-changer
Andrews and Nicholls say the scholarships will supercharge their professional development opportunities.
"Although my school is making improvements in terms of literacy intervention, we do not have a schoolwide literacy plan," Andrews said.
"I strongly believe that an evidence-based, schoolwide approach to teaching literacy is the foundation for improving literacy outcomes from Y7-Y12".
Andrews said that while she has taught English for seven years and worked as a MYLNS improvement teacher, she does not have the experience of creating a literacy plan across two campuses and multiple subject areas.
Now that she has been awarded the scholarship, Andrews says this will change.
"The Teachers Mutual Bank Scholarship will allow me to study a Graduate Certificate in Education [Literacy Education Specialisation] at Edith Cowan University," she said.
"Ultimately, I hope that the knowledge I gain from this course will not only assist with creating a schoolwide literacy plan, but will also be useful for ongoing staff PD, in my MYLNS intervention role, and for improving outcomes within my own classroom".
Nicholls said Teachers Health has allowed him to further his professional development and pursue a Diploma in Positive Psychology and Well-Being.
"This will provide me an opportunity to access current studies and information surrounding techniques to implement in the classroom. Well-being and positive psychology are a big part of who I am as a teacher and understanding this area further will help me become a better teacher and leader," he said.
"I will also use the scholarship to travel and see programs around Australia and participate in professional development interstate to further his understanding and implementation of positive psychology in the classroom".