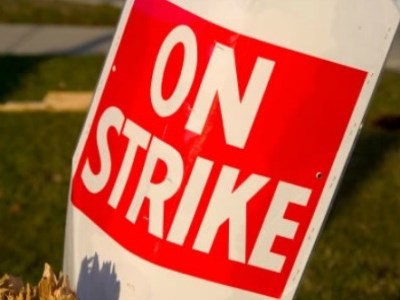 Teachers from more than 50 Catholic schools in South Australia will strike on Thursday in protest of burgeoning workloads.
South Australian Catholic teachers – who work one-and-a-half hours more each week than teachers in government schools – will hold a half-day stoppage which is due to take place at 2:45pm at Victoria Square in Adelaide.
Independent Education Union
of South Australia (IEUSA) state secretary, Glen Seidel, told
The Educator
that while teachers' pay disputes had been settled, little had been done to address their increased workloads.
"This is a dispute between the Independent Education Union and SA's Catholic school employers for a replacement enterprise agreement. The agreement expired July 2015, with a last pay rise in October 2014," Seidel said.
"This does not involve the state government nor public sector employees. Catholic employers are agreeable to benchmarking salaries in Catholic schools against the public school wages, but are not willing to match conditions."
Seidel added that while the IEUSA has agreed the wages for 2015 through to 2017, it is still haggling over how hard people have to work for that wage.
"As teachers' work is multifaceted we are prepared to consider a combination of workload reductions if a reduction of 1.5 hours per week student contact time to match the government sector is unaffordable as the employers claim," he said.
"This rally is a part of escalating industrial action which started with small scale actions in a small number of schools to now be a half day stoppage involve 50% of the states' catholic schools."
In a statement provided to
The Educator
, Catholic Education South Australia director, Helen O'Brien, said that IEU's further claims for changes to employment conditions remain unaffordable.
"We greatly respect and value our teachers. They do an outstanding job. We've committed to reducing workload and increasing salaries and we're ready to pay. We're hopeful that we will soon reach a resolution with the IEU," she said.
"We are negotiating in good faith with the IEU. Ideally we would reach agreement without industrial action, but we acknowledge the right of our staff to participate.
"We need to balance the needs of our staff with ensuring that we offer affordable school fees for South Australian families. Teachers and school families both deserve a fair deal."
Catholic school employers have offered a reduction in Student Contact Time (SCT) of 11 hours per year at times of more intense workload such as school report writing, and a reduction of 6.5 hours per year in yard duty, teacher meetings and briefings.