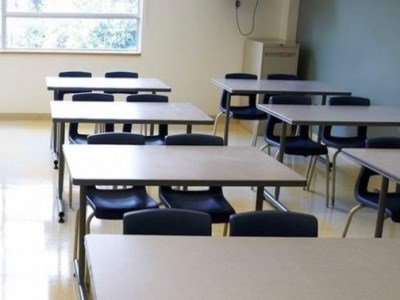 Several teachers who were recently evacuated from their school in far-north Queensland say they do not feel safe returning to the troubled area.
Last week, 25 teachers and staff were
forced to evacuate
their school in the remote Queensland town of Aurukun over safety concerns.
On Friday a community meeting was held to discuss the spate of youth violence, which allegedly included an attempted home invasion of a teacher's house and a principal being threatened with an axe before having his car stolen.
The school is due to open today, but five teachers say they are too scared to return to the troubled Western Cape York community.
Queensland Teachers Union
(QTU) president
Kevin Bates
told
The Educator
that the teachers' decision not to return was "an intensely personal one" and would result in great angst for the teachers concerned.
"Suffice to say that the concerns that led to the original request to be evacuated played a large part in the decision of individuals not to return," he said.
"The
Department of Education
, the state government and the QTU support the teachers' decisions and will work to ensure that they are accommodated in a new school as quickly as possible."
Those who do return will have "screamer" security alarms, which emit loud noises and flashing lights when triggered, installed in their homes and improved fencing around their accommodation.
A 'comprehensive response' is needed
Bates said that a number of other communities in remote Queensland occasionally experience similar issues, but added that as with Aurukun this was "a sporadic issue".
"Periods of intense unrest interspersed with quiet times based on issues within the community and brought into the community through government policy, etcetera," Bates said.
"A reality highlighted by the Aurukun situation is that public sector unions as a whole need to develop a more comprehensive response to the challenges of living and working in remote communities."
Bates said at the Queensland Council of Unions Executive meeting on Wednesday, the QTU had initiated a process to develop a policy and campaign response to these issues for all remote communities across Queensland.
'Strong track record' of departmental support
Bates said the Queensland Department of Education has "a strong track record" of supporting teachers and principals – not just in Aurukun but also in other remote communities.
"Where issues arise we are generally able to resolve those issues through negotiations. Years of neglect has resulted in accommodation that is substandard and very much in need of improvements," he said.
"This will be the subject of ongoing negotiations and where necessary localised industrial campaigns to achieve improvements."
He added that other issues, such as attraction and retention of staff, have also been the subject of discussions with the Department through enterprise bargaining negotiations that are currently under way.
"There is also a Ministerial Taskforce on Human Resources issues that is scheduled to complete its work next year," he said.