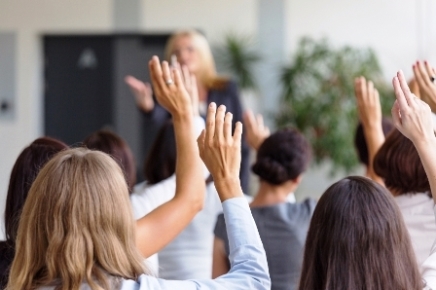 According to the Australian Computer Society's Digital Pulse 2018 report, Australia needs an additional 100,000 tech workers in the next five years.
Yet, there are less than 5,000 local graduates coming out of university with an ICT-related degree each year, leaving a huge and growing shortfall of skilled tech talent.
Aiming to change that, a landmark traineeship program, launched by Microsoft on Monday, will combine a Certificate IV in Information Technology with paid work experience at some of Australia's leading organisations.
Microsoft will work with MEGT, Prodigy Learning and TAFE NSW to source, train and manage trainees through the 12 to 24-month program which will be specific to NSW initially with plans for further expansion pending the success of the first year pilot.
TAFE NSW and Prodigy Learning have co-designed and developed the training program, which blends the latest Microsoft Azure Certifications with a customised Certificate IV in Information Technology.
Steven Worrall, Managing Director, Microsoft Australia, said it is important that Australia develops alternative paths to encourage more people to pursue a career in IT.
"We believe Vocational and Educational Training (VET) is a great alternative to a more traditional degree for people who want to embark on a tech career," Worrall said.
"The strong initial take-up from our clients and partners is testament to the demand that exists today for tech talent."
Trainees will be employed by group training organisation, MEGT, a not-for-profit that specialises in supporting trainees. MEGT will recruit, screen and support the trainees for the duration of their traineeship.
Delivered by TAFE NSW, the qualification is also eligible for NSW Government subsidies under the Smart and Skilled program. Combining subsidised training with a paid traineeship, ensures the program is accessible to students of all backgrounds.
TAFE NSW managing director, Dr Caralee McLiesh, said TAFE NSW has a strong track record of working with industry to provide students with the practical training they need to be job-ready.
"A report shows that 62,000 jobs were created in ICT in the last five years alone. We will need 22,000 ICT jobs per year, and this will continue in the next five years," McLiesh said.
"Importantly, this traineeship is going to provide practical experience, real world, paid work experience with some of Australia's leading employers, to ensure that they are work ready from the moment they graduate."
Breanna Appel, team leader at MEGT, said the organisation visits private schools in Sydney and regional areas to communicate the value of what MEGT is doing in the K-12 school sector to educators and leaders.
"We try to engage female-to-female mentoring, and we talk about how this can be achieved in Indigenous communities as well," Appel said.
"As long as students can complete the required modules, they can do it.