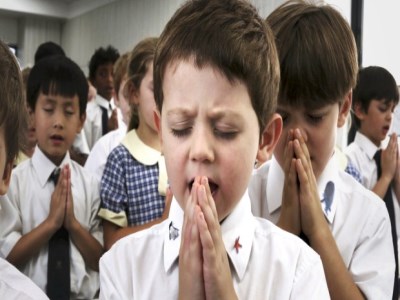 The Victorian Government's decision to remove Special Religious Instruction (SRI) from regular class time as of next year has drawn the ire of religious providers, who warn that the state's schools will face an exodus of students as a result.
Chaplaincy organisation, Access Ministries, is the main provider of religious instruction. Its spokesman, Rob Ward, said the decision had eroded "equality and opportunity" for students.
"The decision seems to emphasise secularism at the expense of faith," Ward told
The Age
, adding state school parents who could not afford, or chose not to send their children to faith-based schools would suffer.
Under the changes, weekly 30-minute SRI classes will be moved to lunch time or before and after school, making way for new content on world histories, cultures, faiths and ethics, and respectful relationship education.
However, Victoria's Education Minister, James Merlino, denied the state's schools would lose enrolments and defended his decision, saying no learning took place when SRI was provided within class time
"We've got a fantastic education system in Victoria and it's up to parents where they send their children," Merlino said, adding it was "unjustifiable" to devote half an hour of the curriculum a week to only 20% of primary school students.
Australian Principals Federation
(APF) Victorian president,
Julie Podbury
, said it was "completely unacceptable" that her members had not been consulted about such major changes to the curriculum.
"This change will cause major repercussions in some schools to school planning, staffing, programs and more importantly to relationships with community groups," Podbury said.
"These relationships have been built up over many years and are hard earned."
The number of primary school students in SRI fell sharply after the state government changed its policy in 2011, requiring parents to "opt in" to the classes rather than "opt out".
NSW Labor leader, Luke Foley, said he did not think the state should follow Victoria in axing scripture from school hours.
"I don't consider the case for change has been made," Foley said.
"Scripture has been made available to public school students for many decades in New South Wales. It should continue to be made available."
The
Australian Education Union
(AEU) and other public education advocates have welcomed the Victorian Government's move, saying the current arrangement was at odds with a secular public school system.