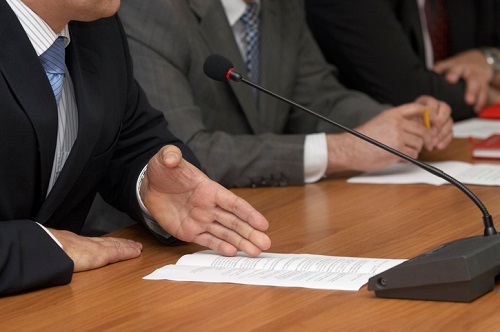 Primary and Secondary principals have united against the NSW Government's plan to centralise control over schools.
At the centre of the issue is the Coalition's Local Schools, Local Decisions (LSLD) reforms, launched in 2012 to provide the state's principals with more autonomy over how their schools are run.
NSW Education Minister Sarah Mitchell recently voiced concern with the way that the reforms are working, telling the Sydney Morning Herald that the government wanted to wrest back some of that control to ensure greater accountability over the way Gonski 2.0 money is being spent.
However, in the joint statement, the NSW Primary Principals Association (PPA) and the NSW Secondary Principals Council (SPC) rebuked the plan, saying "education has been a political football for too long".
"There have been too many changes in direction and policy as a result of ill-informed commentary," acting SPC president, Craig Petersen said.
"What our schools and students need is certainty based on well-researched and evidence-based practices."
PPA president Phil Seymour said to create LSLD, the Department "gutted" teaching and learning support for schools and gave rise to systems that "stymied effective decision-making".
"Equity funding has varied greatly for schools, with many not getting enough to do anything significant," Seymour said.
However, he pointed out that whilst base funding for NSW public schools remains below the minimum School Resource Standard, the Department should be commended for its development of a needs-based funding model.
"Where available these funds have allowed schools to tailor specific support to meet the needs of their students. In many schools there has been increased engagement, wellbeing, attendance and positive improvement in student growth," he said.
'Principals already highly accountable'
Petersen and Seymour said NSW public schools are highly accountable, with principals required to complete a three-year strategic plan.
"We have regular revision of clearly identified milestones, we produce an Annual Report, we assess our performance against the School Excellence Framework on an annual basis, and our judgements are externally validated on a five-year cycle," they wrote.
In addition, they pointed out, public schools are also accountable to the NSW Education Standards Authority (NESA), whose inspectors conduct on-site inspections to ensure that our schools meet regulatory requirements.
"It is critical that principals retain the ability to determine which resources, strategies and programs are best able to meet the particular needs of our students and communities," they wrote.
"Any change to Local Schools Local Decisions must be carefully considered and based on expert advice, experience and evidence, rather than popular perception or political expediency".