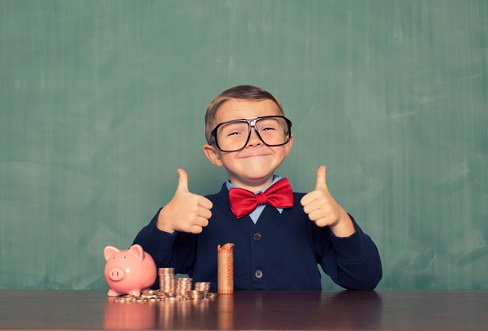 Research shows that schools should be teaching their students about financial literacy from a young age. However, the latest Program for International Student Assessment (PISA) report into financial literacy revealed declining results for Australia's Year 9 students.
In July, the Federal Government moved to combat this by announcing a commitment to support the States and Territories to expand the delivery of the ASIC MoneySmart Teaching program for a further four years.
But does this measure go far enough in addressing the issue?
According to Dr Carly Sawatzki, a financial literacy educator, primary school students need to learn about financial issues – beyond accounting for their pocket money – to make sense of and participate in the world they live in.
Dr Sawatzki, a member of
Monash University
's education faculty, works with teacher associations and schools to help teachers develop financial literacy lessons that reflect that Australians face decisions about money, and feelings that influence those decisions, every day.
"From understanding how much money they need for a canteen lunch at primary school to weighing economic policies as they prepare to vote once they leave secondary school, young Australians are confronted with issues based on financial data and information every day," she said.
"They need to apply a range of knowledge and skills to assess and respond to those issues."
For young Australians, Dr Sawatzki says, the increasing costs of living and education mean that students also stand to benefit from learning about government support such as Medicare, Centrelink and HECS-HELP while at secondary school.
"Learning about how our taxes work to fund these services also prepares young people to be informed voters," she said, adding that as a result, schools are increasingly viewing financial literacy as complimentary to Mathematics, Humanities, Social Sciences and English.
"Schools and teachers that take steps to prepare students for involvement in the world around them are contributing to the development of active and informed citizens, a caring and equitable community, and the development of Australia's social and economic prosperity in a future we cannot foresee," she said.
Dr Sawatzki said parents may not be aware that new technologies – including video and computer games – offer ways to develop financial awareness and skills.
"Children can learn basic economics through online strategy games like Minecraft," she said.
"Expanding this learning to the real world through buying and selling second hand goods together on eBay or Gumtree can show young people the value of re-using resources while teaching them how markets determine price. It's also useful for talking about staying safe online, including paying securely."
Related stories:
Will Dollarmites disappear from schools?
Australian students falling behind in financial literacy