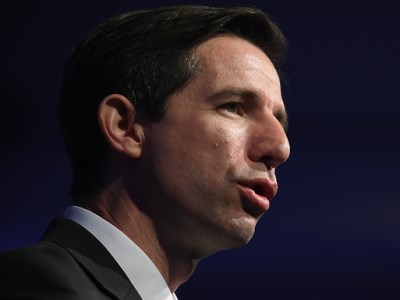 In this week's top story, Federal Education Minister,
Simon Birmingham
, met with State and Territory counterparts in Adelaide on Friday to discuss
a new school funding model
that will take shape at the beginning of next year. Birmingham said the meeting was a chance for education ministers to indicate which areas of the Federal Government's proposed evidence-based reforms they could effectively cooperate on. The Federal Government, as well as the Productivity Commission and the OECD, recently presented figures showing that additional funding to schools has not improved overall student outcomes.
In other news, The Safe Schools program is once again
under threat
, after the NSW Parliament debated whether or not to scrap it on Thursday. The debate was triggered after Liberal MP, Damien Tudehope, presented a petition signed by 17,000 members of Australia's Chinese community, which urged parliament to abolish the program. Tudehope slammed the program as a "Trojan horse for far-left extremists", adding that its content was dangerous to children. "No one wants their child to be bullied … but the issue is not about bullying, it's about the content of this program and the manner in which it is being imposed," he said.
Finally,
new figures
showed that the number of HSC students studying maths has plummeted to its lowest level in 50 years. The figures, from the Board of Studies, Teaching and Educational Standards (BOSTES) NSW show that in 2016, just 69.8% of HSC students are studying a maths subject – down from nearly 95% in 1986. Around the country, maths is seen as a focal point of improving STEM outcomes, which have also been steadily declining. Recognising this trend, some states have invested in programs to help turn the tide.