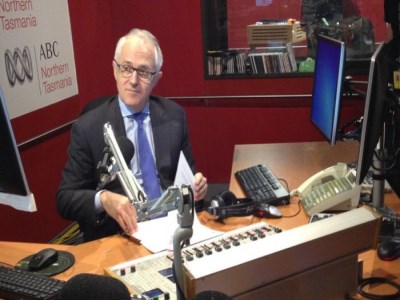 Prime Minister,
Malcolm Turnbull
, fuelled speculation last weekend saying his government may be open to funding the final two years of the Gonski agreement "within the context of a very tight budget". Speaking with
ABC
local radio in Tasmania, Turnbull said: "Let me just say to you, the federal support for education right across the board is increasing and it will increase in the future, but the challenge is managing it in an affordable way."
On Tuesday, we looked at how a new teaching resource called FightBack, aimed at addressing societal attitudes towards women, has taken root at a Victorian school. The course will involve students reflecting on their experience of objectification, deconstructing sexist cartoons, and debunking "hairy armpit" myths about feminists. Other areas that will be explored will be statistics on the gender wage gap, violence against women, and female representation in sport.
In other news, Darren Stevenson, an educator with over 25 years of experience, provided some tips on how to deal with angry parents. In a nutshell: Listen intently, show genuine concern, allow them to get it all out, foster a cooperative relationship and last but certainly not least, keep the child in mind. "Parents often calm down swiftly when they feel heard. Simply being told you're interested in hearing them out will go a long way to calming the situation. It never pays to become defensive with an angry parent," Stevenson explained.
Finally, a researcher from the University of South Australia explained why he believes the NSW Government's $47 million counter-radicalisation program for schools is a waste of money. Hussain Nadim, University of Sydney's South Asia Study Group co-ordinator, told
The Educator
the NSW Government's plan was doomed to fail as it was "impossible to identify students at risk of radicalisation". Nadim suggested our leaders follow the example of new Canadian PM Justin Trudeau by reaching out to the Muslim community and showing them that they are respected members of society.