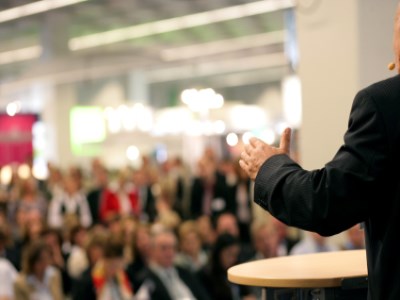 This week's top story: In an
interview
with
The Educator
, NSW Education Minister,
Adrian Piccoli
, outlined his vision for the state's principals, saying higher standards and greater support were on the agenda in the year ahead. "Principals are very conscientious people. They want to do everything. They want to do the teaching and learning and performance management, but they also want to call the plumber and do the photocopying." Piccoli said the Department was looking at giving principals permission to step back from the "lower order work" in order to devote more time and energy to teaching and learning. "We'd like to give them the permission, as well as the resources, to ditch some of that stuff and focus on teaching and learning. After all, that's why they're there," he said.
In other news, the
Australian Education Union
's (AEU)
2016 State of Our Schools survey
found that 77% of teachers say their workload has increased in the last year alone, and 69% say workloads are making it more difficult to retain staff. "We are alarmed to see a big rise in the number of teachers raising concerns about workload in just one year. This is a strong indication that demands on teachers are reaching a critical point," AEU federal president, Correna Haythorpe, said in a statement. Haythorpe said that international evidence showed Australian teachers worked longer hours and had bigger classes than the global average. "Our public school teachers are also working in one of the most inequitably funded school systems in the world, which adds to workload pressures," she said.
Finally, outstanding teaching and school leadership will soon be recognised and rewarded by a new national Teaching Awards and Fellowship program. The Awards are open to all registered teachers and principals across K-12 education, and are supported by the Commonwealth Bank and the
Pioneers in Philanthropy
, a key initiative of
Schools Plus
. Schools Plus CEO,
Rosemary Conn
, told
The Educator
that the Awards aim to influence the future of Australian education by rewarding inspiring teachers and principals and showcasing examples of leading practice. "We know there's a lot of research about what will make an impact in schools but the rubber really hits the road in the classroom – and that's where a great teacher can make all the difference," Conn said.