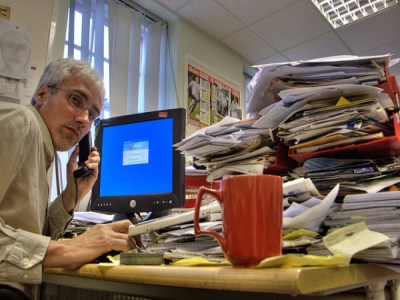 In this week's top story, principals
warned
that vital compliancy training is lacking for many school leaders – something that has consequences not just for them, but for their schools as well.
Stephen Breen
, president of the Western
Australian Primary Principals Association
(WAPPA), told The Educator that Australia remains the only country in the industrialised world that does not have a mandated professional learning qualification to become a school leader, which means that many principals are unprepared for certain aspects of the job.
Ron Bamford
, the WA president of the
Australian Principals Federation
(APF), agreed, saying principals, particularly in their formative years, need to be aware of the possible legal issues they might face and training would help. "The training should not just inform – and scare – principals, but more importantly provide them with support to put in place mitigation strategies that are achievable in day to day practice," he said.
In other news,
EduTech
– the largest education event in the Southern Hemisphere – kicked off on Monday at the Brisbane Convention Centre. The event brought together more than 8,000 attendees and 250 exhibitors who took part in eight congresses, eight post-congress masterclasses and a series of other conferences that discussed how technology is playing an increasingly significant role in education. Keynote speakers included world-renowned game designer and innovator, Jane McGonigal, former Telstra CEO, David Thodey and global education technologist, Kathy Schrock. Next year's event will be held in Sydney.
Finally, the World Bank
named Shanghai
as home to the world's best public schools. The reason for this success, according to the World Bank, was the standard of teaching, which includes a system of constant teacher training and upgrading of skills. On average, teachers in Shanghai spend only a third of their time teaching - with most of their time being spent on training, preparation and working with mentors. There are "stringent" requirements to enter the teaching profession, which is seen as a prestigious job, and even though teachers can be dismissed, the study found this rarely occurred.