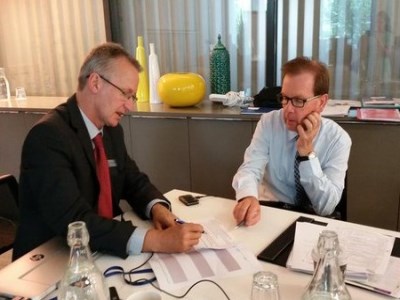 In this week's top story, principals
echoed calls
by the Western
Australian Primary Principals Association
(WAPPA) for mandatory sentencing of people who assault school leaders. Australian Primary Principals Association (APPA) president,
Dennis Yarrington
, told
The Educator
that there needs to be consistency across all states and territories when it comes to cracking down on violence against principals. "The research shows that this is not a spike or a one-year phenomenon. The government has to recognise that this is an issue about employee safety," he said. WAPPA president,
Stephen Breen
, told
The Educator
that the plan is receiving early support from the state's education department, as well as law enforcement. WA Police Commissioner, Karl O'Callaghan, has supported WAPPA's mandatory sentencing calls, telling
6PR
radio that teachers should also be covered by the same laws.
In other news, a Melbourne Islamic school which breached the Fair Work Act was hit with one of the
largest fines
ever levelled against an Australian school. The Australian International Academy of Education (AIAE) – formerly King Khalid Islamic College – was found by a Federal Court to have employed too many teachers on fixed-term contracts and falsified paperwork.
Julie Podbury
, president of the
Australian Principals Federation
(APF) outlined some of the things principals should consider before hiring teachers on fixed-term contracts. "When staffing a school, a principal needs to consider how stable the student numbers are," she told
The Educator
. "When they are very flexible it is important to keep sufficient staff on contracts in order that you don't go into a budget deficit." However, Podbury added that the risk for principals in hiring permanent staff is that falling numbers can often force the school into deficit – meaning staff have to be declared in excess.
Finally, a Queensland high school principal launched
a major defamation lawsuit
last week over posts that were published on Facebook and a Change.org page that was set up to support her following her suspension earlier this year. Tamborine Mountain High School principal, Tracey Brose – who was reinstated as head of the school last week – alleges that eight people posted defamatory comments on the page, prompting her to sue those involved for $150,000 each. According to Brose's District Court claim, the Change.org page, entitled: 'A Fast and Fair Resolution for Tracey Brose', sought signatures on a petition for her reinstatement as principal of the school – a position she has held since 2000. However, two posts which appeared on the website accused Brose of being "evil, nasty and horrible", adding that she had brought pain and distress on the woman's family and others.