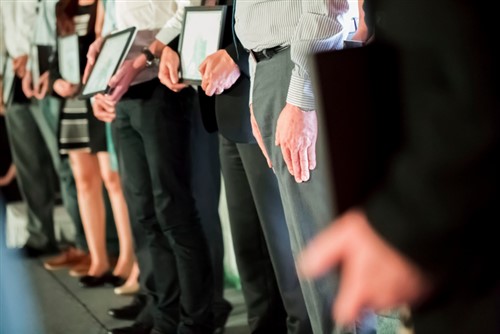 While a range of initiatives to address the ongoing decline in principal health and well-being are underway across Australia, school leaders continue to wear many hats, juggling immense administrative workloads with teaching and learning responsibilities.
So when a principal overcomes these pressures to make a profound and lasting mark on the profession, it goes without saying that they should be recognised for it.
Today, the Australian Council for Educational Leaders (ACEL) officially announced the recipients of the 2018 New Voice Scholarship Awards, which recognise and support emerging voices in educational leadership across Australia.
This year's winners represented every state and territory in Australia across Educational Leadership, Educational Research, Indigenous Educational Leadership and Early Education and Care.
The 'New Voice in School Leadership' scholarship recipients
Alice Dunlop from the Catholic Education Office (SA)
Bek Duyckers from Perth College (WA)
Cameron Paterson from Shore School (NSW)
Chris Bradbury from The Kings School (NSW)
Christopher Rayner from the University of Tasmania
Louise Corrigan from Leanyer School (NT)
Michelle Guerrero from Radford College (ACT)
Natalie Oddy from Jolimont Primary School (WA)
Rebecca Wells from Canterbury Primary School (VIC)
Ruth Smith from Calamvale Community College (QLD)
The New Voice in Educational Leadership Research scholarship recipients
Belinda Holmes from St Andrews Lutheran College (QLD)
Caitlin Munday from The Scots College (NSW)
Christine Haynes from Immanuel Primary School (SA)
Katrina Macdonald from Monash University (VIC)
The 'New Indigenous Voice in Leadership' scholarship recipients
Alison Wunugmurra from Gapuwiyak School (NT)
Devlyn Coleman from Swan Christian College (WA)
Madeleine Pugin from Education Queensland
Mark Heiss from Marist College (NSW)
The 'New Voice in Early Education and Care'
Jacqui Cannon from Murdoch University Child Care and Kindergarten (WA)
Karthika Viknarasah from Choice Childcare Holdings (NSW)
'A fresh perspective to challenges and opportunities'
So what are some of the key characteristics of a 'new voice' in educational leadership?
ACEL CEO, Aasha Murthy, said the New Voice Scholars are "talented, passionate, opinionated, thoughtful, articulate and have a good understanding of the education sector".
"They bring a fresh perspective to challenges and opportunities facing educators at all levels, which is based on the expertise and experience they have gained through their work over time," Murthy told The Educator.
"New Voice Scholars are educators who transcend their own schools/organisations and contribute to the wider education community through their research and practice."
However, Murthy pointed out that an ongoing concern is the expectations on school leaders that continue to grow, even as the challenges they face get more complex and nuanced.
"Principals are expected to be instructional leaders, community leaders, organisational leaders as well as business managers and administrators all at the same time, which is a tall order," Murthy said.
"The general narrative around declining student outcomes does not help and can put further pressure, affecting their morale and well-being."
Related stories:
How to help students harness their creative power
Departing principal reflects on school's success
Exclusive: Gonski issues new call to action