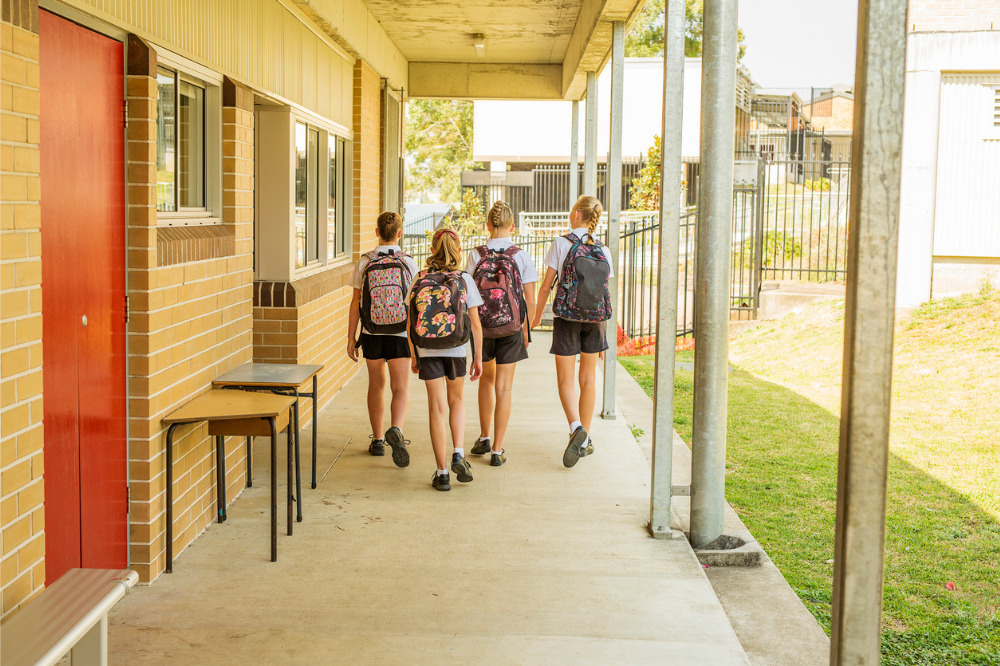 By David Edwards
Despite the global crises facing the world, the power and optimism inherent in education will always provide hope for our future. Young people need a critical pedagogy to transform the existential crises we face. To move forward from this pandemic we need to empower educators, with climate change education, peace, and equity, at the core.
The International Summit of the Teaching Profession (ISTP) brings together education ministers and teacher union leaders to learn from each other and agree practical strategies for improvement. The guiding principle of the Summits is that Governments and unions act jointly to make sure that no student is left behind.
Co-hosted by Education International and the Organisation for Economic Co-operation and Development (OECD), the 12th Summit will take place from 11-13 May in Valencia, Spain. This year's themes include the role of digital technologies in supporting educational excellence for all, as well as the role of teachers in securing a sustainable future.
Lessons learnt from COVID-19
The pandemic has exposed the many inadequacies and intersectional inequalities in our education systems, such as digital inequality, a lack of supportive environments for learning, and challenges in aligning teaching resources to deal with emerging needs.
Against this backdrop, new insights have been gained. Firstly, there is no substitute for in-person teaching in schools. The human dimension of teaching and learning is fundamental to ensure students' wellbeing and the effective education of the whole child. Research has shown that isolation and anxiety has increased amongst pupils who lost social contact and social skills, during school closures.
Secondly, technology does not equal innovation. The source of effective innovation in education is the teaching profession itself. This was demonstrated during the pandemic, when teachers and school communities initiated constant micro-innovations adapting teaching and learning strategies to rapidly changing circumstances, responding to the social and emotional needs of their students, and attending to their own professional learning needs.
A collaborative culture of innovation must be further developed. To achieve this, there is a need to address the lack of structures and processes to assess the effectiveness of digital technologies in education. Teachers should be able to participate in this assessment by sharing their experiences and experimenting with different kinds of technology —including analogue and other broadly used technologies— in the classroom.
Both Education International and the OECD report that most teachers are not engaged in the development of the digital technologies they use. Only when teachers are part of the technology decision-making process will it work in support of quality teaching.
There is also a need for further research on the impact of the widespread use of technology on students and teachers. This research needs to explore and assess how digital technologies are being used, and their impact on academic freedom, terms and conditions of employment, quality education, data governance, and data privacy. Research is also required to evaluate the impact on students' developmental wellbeing, such as mental health and physical health, and whether digital technologies are addressing the equity gap or widening it.
Putting students before profit
The urgency of the response measures implemented in education during COVID-19 obliges us to revisit past decisions to determine if these measures are still pertinent in schools today and, if not, how we can improve them.
Within the context of major technology companies playing an increased educational role, which introduces private for-profit motives to public schooling, there is a growing need to carefully design and implement the use of technology to target the most marginalised. Failing to do so will result in a new form of digital inequality becoming deeply ingrained in our education systems. Let's not forget that at least 463 million students have been cut off from education during the pandemic, as they have no means to access remote schooling or remote schooling cannot be offered.
In addition, governments must go beyond corporate data-driven approaches to education. Data collection and research relating to students' digital lives must respect their privacy and meet the highest ethical standards, as well as the impact it is having on their development. In this respect, the funding and development of an alternative, open source, infrastructure for digital education that does not rely on significant collection of student data is essential.
All in all, governments must invest more in public education, a crucial public service and key to pandemic recovery, and invest more in teachers, the single most important factor in achieving quality education. We must stand up to defend every student's right to have a well-supported qualified teacher and a quality learning environment.
The post-pandemic future is ours. Public, equity-driven.
David Edwards is Education International's General Secretary