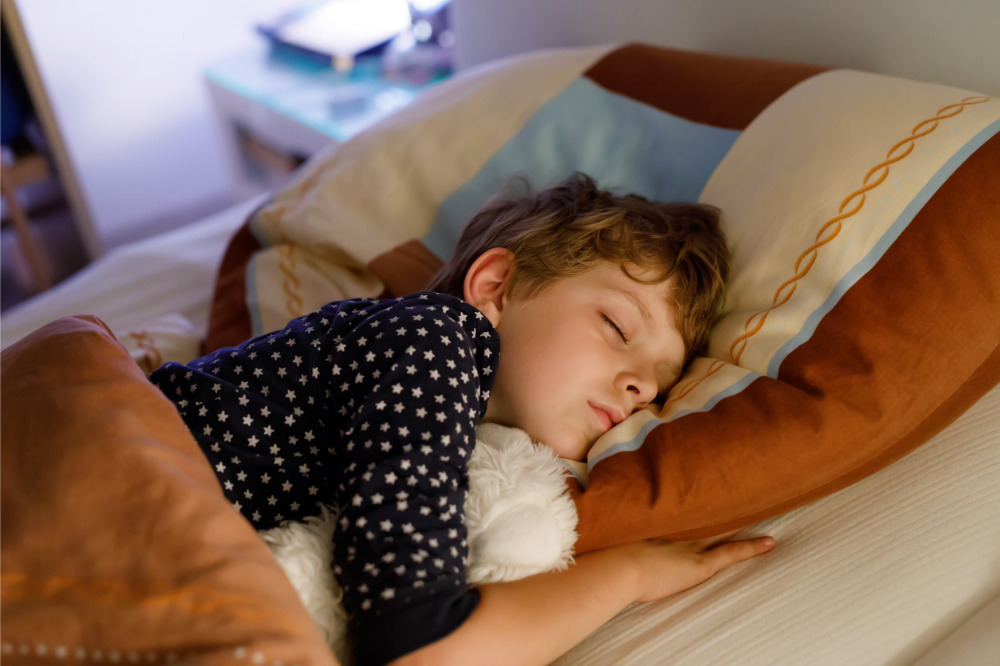 Whether it's cramming for exams or compensating for a long school day by gaming till the early hours, students are no strangers to a late night.
Studies have shown that Australian teens are the third most sleep deprived in the world and that more than 70% of Australian high school students suffer from regular sleep deprivation.
Teenagers face a three-hour sleep deficit per night on average, but those who spend five hours a day online are 50% more likely to fail meeting their minimum sleep requirements than peers who only spend an hour online each day.
Dr Alex Agostini, Honours Coordinator and Lecturer of Psychology at UniSA's Justice & Society, has been researching the associations between sleep and health in all ages, ranging from investigating the relationships between sleep and growth in children and adolescents through to assessing whether coping mechanisms and dietary intakes are associated in shift working populations.
She says students' lack of sleep is likely to be exacerbated by the continued uncertainty around COVID-19 restrictions and the impacts these are having for families.
"Adequate sleep is imperative for the physical and mental health of young people," Dr Agostini told The Educator.
"Those who don't get enough sleep are at greater risk of physical illness including colds and flu and mood disorders, particularly during adolescence, which is already a vulnerable time for mood disorders."
Dr Agostini says an important benefit of adequate sleep is that it helps kids learn.
"More illness means more class time missed, lessened ability to pay attention to teachers, and process and remember information," she said.
"Insufficient sleep can also mean children and teens are more likely to misinterpret information or questions on tests and exams."
So, how can parents and educators encourage better sleeping habits and exercise among young people in 2022?
"Going to bed and waking up at roughly the same time every day and having a pre-bedtime routine that kids can do at roughly the same time every night can teach the body know when it's time for bed and decrease the time it takes to get to sleep," she says.
"This routine should be relaxing and allow children the opportunity to deal with stress – whether this is writing a to do list for the next day or chatting to parents/guardians or siblings about their worries."
Dr Agostini said it's also recommended that technology use be avoided for at least one hour before bedtime.
"Sleep and exercise are linked – we know sufficient exercise can improve sleep quality and that we're less likely to exercise when we're not getting enough sleep," she said.
"Getting outside and being active, particularly in the morning, can be very beneficial for sleep."
Dr Agostini said her top tips for increasing physical activity in kids centre on finding something that kids enjoy doing, and trying to make physical activity part of the family's daily routine.
"Take walks together or hang out at a park, where children have the opportunity to play and explore. Try to make physical activity fun rather than a chore that needs to be done," she said.
"It's also great to lead by example, so I encourage parents to model physical activity where possible or get involved with what their children are doing."