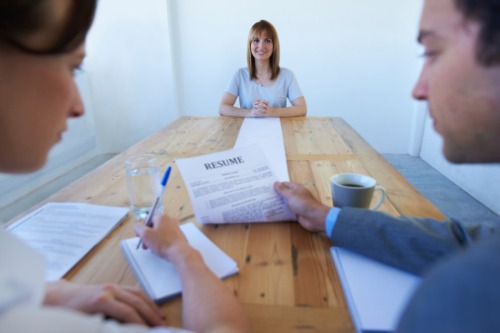 Does the traditional model enable principals to truly identify whether or not an applicant is the right fit for their school and vice versa?
For example, a teacher may be able to talk about quality differentiation, a supportive approach to behaviour management and the ability to work as a valued member of a team, but can we assume this translates seamlessly into practice?
At Living Faith Lutheran Primary School, located in Queensland, one skill in particular that is required of teachers is teamwork.
Principal Jane Mueller says the school provides staff with collaborative classrooms where individual teachers' strengths are elevated, and weaknesses are supported.
"In these classrooms, teachers partner in the design and implementation of meaningful learning experiences for students," Mueller told The Educator.
"Teachers need to be so in sync that they bounce off each other both in a strategic and operational sense, and this requires within our teachers a strong yet vulnerable sense of personal identity and an understanding of where this identity sits within a team environment."
Teacher interviews require a rethink
Mueller said the traditional teacher interview puts teachers in a "pressure-cooker situation" that is a significant departure from their area of passion and skill.
"Teachers work collaboratively with their colleagues to support students – this is where their skillset lies – yet the traditional teacher interview calls for the teacher to respond to questions in isolation without a child in sight," she said.
"The traditional teacher interview requires the candidate to talk about what they do, rather than demonstrate what they do."
Living Faith Lutheran Primary School has replaced the traditional teacher recruitment interview with a two-part recruitment process that allows teachers to demonstrate their skills.
This consists firstly of a group interview, and secondly of a demonstration lesson.
"The group interview is where we seek to learn about the candidates' emotional intelligence, and the demonstration lesson is where we seek to learn about the candidates' teaching ability," Mueller explained.
"Our goal through the two-part recruitment process is to not only learn about the candidate, but for the candidate to learn about our school culture, giving both parties the opportunity to consider whether or not an ongoing relationship will be the 'right fit'."
Separating the 'superchickens' from the rest of the coop
Mueller said the value of teamwork and collaboration in today's educational workplaces cannot be understated, adding that emotional intelligence plays a significant part in these two vital areas.
She referred to Margaret Heffernan's Ted Talk, entitled: 'Forget the Pecking Order at Work', which she said "beautifully encapsulates" the philosophy behind Living Faith's approach to recruitment.
"Heffernan speaks of superchickens. In the past, a superchicken teacher would excel in the classroom environment," Mueller said.
"Not so today. Today, social cohesion, social sensitivity and trust amongst staff, nurtured through authentic collaboration and teamwork, is what leads to the greatest outcomes for our students."
In order to cultivate and maintain this culture, says Mueller, it's essential to transform the recruitment process to identify and promote the characteristics that schools desire in their teachers.
"A group interview separates the superchickens from the rest of the coop," she said.