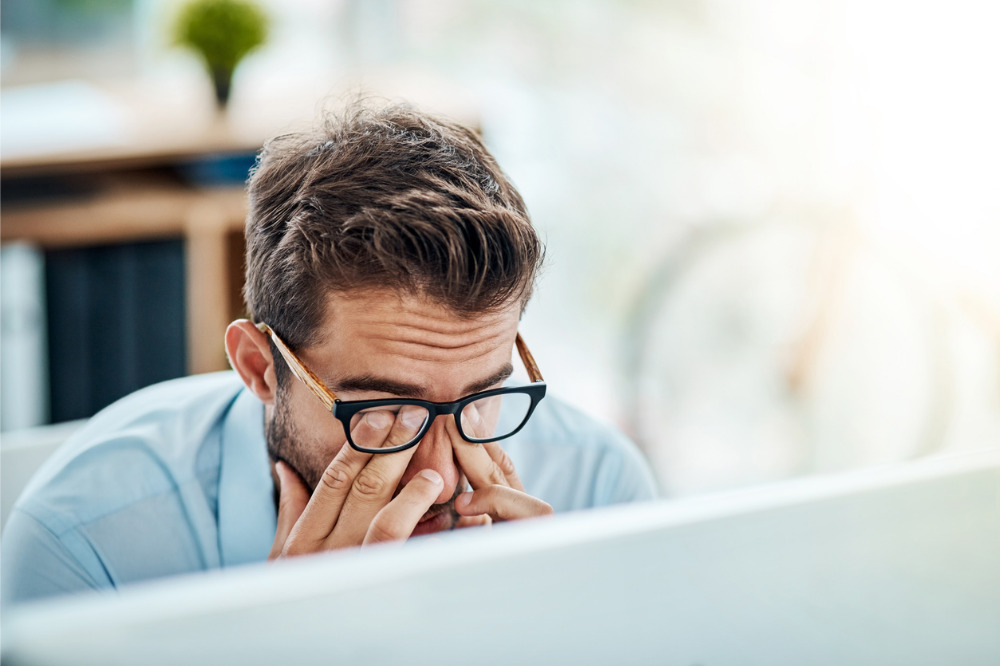 A staggering 72% of teachers identify administrative burdens as issue, while two-thirds say their wellbeing is strongly impacted by burnout, new research shows.
Data collected from more than 400 teachers and almost 2,900 students during the first two terms of 2022 by leading school wellbeing platform, Truwell, also found that a third of all students are not coping well, which has been trending upward as the year progresses.
Of concern, the capacity to cope had declined from 74% in term one to 61% in term two.
The study also found almost a quarter of students (24%) have concerns about their health, while 17% reported concern with acceptance and 13% concerned about safety. Acceptable levels of hopefulness and happiness was missing in 30% and 24% of students respectively.
'Many wellbeing programs are limited in scope'
Dr Timothy Hawkes and Adam Weber, who developed the Truwell program, say many current wellbeing programs are limited in scope and don't go far enough to support the early intervention of wellbeing issues.
"When we reviewed teacher wellbeing platforms in 2018, most solutions were simply surveys, which alone is not very effective in managing the issue of wellbeing," Weber, who is Truwell's CEO, told The Educator.
"After four years and going through a global pandemic, little has changed. I believe this is due to the low expectations on school wellbeing platforms. If we were to build a Mathematics program with only a survey component, no one would purchase the program. However, schools will spend thousands to purchase a wellbeing survey."
Weber said he and Dr Hawkes – the program's director and co-founder, have never considered surveys enough.
"We are working to increase the expectations and overall impact of wellbeing platforms in schools through a comprehensive wellbeing solution."
Dr Hawkes said most existing wellbeing solutions offered to schools are "rather dated in their approach, do not have adequate capacity to be customised and are often limited to monitoring."
"Greater use needs to be made of AI initiatives to reduce the workload on staff and most importantly to empower and equip them in their pastoral duties. However, the most significant failure of many wellbeing programs is that they are not nearly pro-active enough," Dr Hawkes told The Educator.
"The data shows significant wellbeing challenges in Australian schools and the need for programs that can help prevent a decline in wellbeing, not just programs that assess wellbeing."
Two birds with one stone: Help teachers to help kids
Weber said that too frequently, teacher wellbeing is not carefully considered, nor is how to empower teachers.
"Any wellbeing initiatives that do not empower teachers have limited impact and effectiveness. That's why we have focused on decreasing teacher workload and empowering teachers to provide wellbeing care," Weber said.
"Teachers are highly influential in their student's lives, and too frequently, the focus is on increasing teacher workload through wellbeing triaging and delivering wellbeing lessons."
Dr Hawkes said there is no question that red-tape and administrative burdens are soaking up a great deal of teacher time and energy.
"Reporting requirements and compliance obligations have burgeoned, with schools being seen as lucrative legal targets and the proclamations of their failings as favoured click-bait. This results in school leaders and their staff watching their backs rather than their students' learning," he said.
"Reducing the teacher's focus on that which they love doing – and what attracted them into the profession in the first place – will inevitably lead to some students failing to realise their learning potential."
Dr Hawkes said that while Truwell is designed to do some of the "heavy lifting" required of teachers in the increasingly problematic area of wellbeing, it is also designed to help teachers cope with their own wellbeing challenges.
Earlier this month, Truwell launched its School Wellbeing Strategy Accelerator program, which has already seen more than 300 schools from around Australia sign up.
"The free program is designed to provide schools with no strategies and technologies to transform their school wellbeing strategy," he said.
"Schools know that they need to do more than surveys and are looking for new ideas and resources. During the program, schools will learn how to use our free wellbeing check-in; how to use AI to build a culture of wellbeing; and how to build the best student wellbeing program."
'Governments must align with schools and teachers – not theoreticians'
Looking ahead, Weber said he hopes to see governments recognise student and teacher wellbeing as interconnected rather than as separate issues.
"We also need to carefully consider the mode of delivery of content; too frequently wellbeing resources are uploaded to the internet with little focus on engagement and overall impact," he said.
"A lot of wellbeing resources have used technology since the early 2000s; we need to ensure we use automation, customisation and personalisation to build the best wellbeing resources."
Dr Hawkes said he would like to see government "less in the thrall of theoreticians and the tertiary sector and much better aligned with schools and teachers."
"We need less credentialing by bureaucrats and more by teachers. We need wellbeing programs written by teachers for teachers. This is not to advocate for reduced standards. It is to advocate for increased relevance," he said.
"Furthermore, we need wellbeing interventions that reduce the burden on teachers rather than increase them."
Dr Hawkes said there also needs to be holistic, school-wide programs that cover students, teachers and support staff.
"Of particular importance is the need for proactive measures as well as redemptive initiatives in the school wellbeing space."