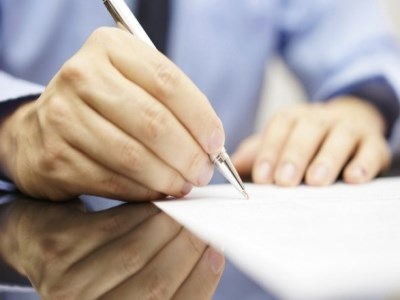 The 2015 Australian Principal Occupational Health, Safety & Well-being Survey, which was
released
on Thursday, found one-in-three principals surveyed had experienced physical violence whilst at work.
While the report showed a worse result than the previous year, some states experienced a significant spike – and decline – in instances of bullying, violence and burnout.
The survey revealed the highest rate of bullying and violence against principals was occurring in Tasmania, where 60% of principals received violent threats this year.
Their results showed rates of actual violence had increased from almost 27% in 2011 to 42% this year.
Terry Polglase, Tasmanian branch president of the
Australian Education Union
(AEU), told the
ABC
that support for principals had taken a hit due to budget cuts, leaving them less time and resources to deal with complex issues.
"The budget cuts occurred last year took two teachers out of our schools and put principals in classrooms.
This means them having less time to deal with issues, meet with parents and so on. People get angry," he said.
"Certainly for Tasmania we need to look at the effects of what we are actually doing within our policies."
However, figures showed a significant decline in reports of bullying and violence against South Australian principals compared to the previous year.
Thirty-six per cent of SA principals said they experienced threats of violence compared to 40% in 2014, whereas when it came to actual violence, the figure was 24% in 2015 compared to 31% from the previous year.
So what is South Australia doing differently?
South Australian Secondary Principals Association
(SASPA) president,
Peter Mader
, told
The Educator
that the state government's "joined-up services and/or agencies approach" to well-being was gaining traction and having a positive effect.
"We are pleased to see that the trend of threats of violence and physical violence towards SA principals is declining," Mader said.
"That said, it is still unacceptable for 24% of SA principals to have experienced physical violence in the workplace during 2015."
Mader said his association was distressed by the report's findings and echoed calls by the report's author, associate professor,
Philip Riley
, for a national conversation about how to prevent increasing bullying and violence against principals.
"Firstly we were alarmed by a doubling of the rate of principals' responses from 2014-2015 that showed cause for concern and suggested the need for intervention on well-being grounds," he said.
"Secondly, the volume of work that principals must assume continues to be the main cause of their stress."
Mader said that in order to combat this, all stakeholders – such as governments, school systems and principal associations – needed to have a national conversation about the factors contributing to principal stress and agree to act together on the report's recommendations.
"Our association supports the call for a national conversation to address the issues highlighted in the report," Mader said.
"The most proactive step we can take is for each stakeholder group to act on those recommendations within own sphere of influence."
"Let's start with the end in mind - that is having all of our principals achieving a healthy work-life balance - and agree on the steps each stakeholder group needs to take to produce what is a necessary first step towards improved learning outcomes for all students in our nation."
Mader pointed to the analogy of safety instructions on planes, saying that adults need to get their oxygen mask working first before applying the mask to their child.
"Stakeholder groups need to ensure that the conditions are in place for principals to be better equipped to achieve reduced stress and an improved work-life balance, so that they can better undertake the improvements to the learning of the students, and teachers, in their care."