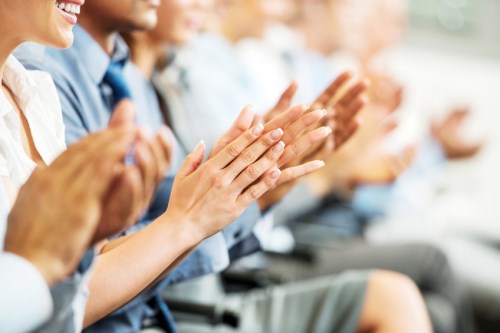 Four years ago, Ann Caro became the first female principal of Lithgow High School.
However, as exciting as taking up a new role can be, Caro was faced with a daunting task.
The area was experiencing an economic decline after a decade of job losses through mine and factory closures, and with little career prospects, students' aspirations were at an all-time low.
Fortunately for the school, Caro had a track record of lifting students' performance over her two decades as a teacher and devised a plan to turn the school's fortunes around.
In setting out to achieve this, she first sought to transform the culture of low expectations for children from disadvantaged backgrounds to a positive culture of hope and aspiration.
Over time, suspensions for poor behaviour have dropped 40%, HSC and NAPLAN results have improved dramatically and Lithgow is now known as a school which maximises student potential.
In recognition of her work in driving improved teaching and learning outcomes at the school, Caro was recognised as one of the 2018 Commonwealth Bank Teaching Fellows at an awards ceremony held in Sydney on Friday.
The Commonwealth Bank Teaching Awards is Australia's most prestigious prize for educators, with each Fellow receiving a $45,000 grant to assist with their professional development, roll out a new education project in their school, and take part in an overseas study tour to a high-performing education system.
Kylie Macfarlane, Commonwealth Bank's general manager for corporate responsibility, said it is critical that teachers are recognised for the work they do in preparing children for the future.
"The work that Ann Caro is doing to rebuild her school community and put a very progressive agenda of student engagement and teacher professional development is simply magnificent," Macfarlane said.
"The same goes for Yasodai Selvakumaran, who teaches at Rooty Hill High School. The way she's engaging kids and getting them to love the work they're doing is so inspiring."
Macfarlane said teachers are the often the "unsung heroes" of communities across Australia and deserve more recognition for the important work they do – in particular, helping children prepare for the future workforce.
To support schools in the year ahead, Macfarlane said the bank will continue to provide a number of programs helping to improve students' well-being, academic engagement and financial literacy.
Macfarlane also highlighted the work that the bank is doing with Evidence for Learning, a joint venture with Social Ventures Australia.
"Evidence for Learning has had a fantastic three-year history so far, and as we look forward to the outcome of the Gonski review, we can only hope that in the future we see a greater focus on evidence in education in Australia," she said.
"The awards on Friday were really about recognising that educators are the heroes of our local communities, so the more work we do to support them, the more we will recognise the importance of education in a child's life."
Related stories: