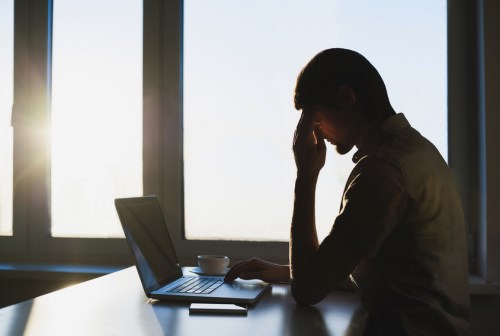 In November, an Education Department survey found severe staff shortages and excessive administration have Tasmanian principals at breaking point.
The independent survey, conducted by the Australian Council of Educational Research (ACER), revealed 80% of principals say they need additional staff, while 90% of primary principals urgently need more professional support staff for their school.
Below,
The Educator
speaks to
Tasmanian Principals Association
(TPA) president,
Malcolm Elliott
, who reflects on what kind of year 2017 was for the state's school leaders, as well as what challenges, and opportunities, they can expect in the year ahead.
TE: In your view, what kind of year was 2017 for Tasmania's principals?

ME:
2017 was another year dominated by issues in the health and well-being of principals in Tasmania. This is not only an issue now. It has a significant impact on the status and profile of the role and therefore the likelihood of attracting candidates for future positions. It is most regrettable that verbal and physical abuse of principals continues. It is regrettable that this social issue of abuse of public officials seems to be so easily accepted when it must be universally rejected.
Meanwhile, the pervasive effects of national standardised testing override the generally positive steps towards genuine needs based funding and the absolutely wonderful work being done in schools across the state.
TE: Could anything have been done differently in terms of support and resources to make the year more manageable for Tasmania's principals?

ME:
It may seem prosaic but the calendar for education must be brought under control. This, most importantly, includes the apportionment of time for tasks like school planning and performance reviews. A principal with 30 staff may need a week's solid work to get through the performance review process – if it was possible to schedule the appointments that way. Time needs to be apportioned for networks of principals to meet to create, share and problem solve. This is critical.
TE: What do you see as the main challenges and opportunities in the year ahead for the state's school leaders?

ME:
Our state's school leaders are combatting unjustified negativity regarding public education that has become received wisdom. It is a fact that our schools are doing very well – particularly when measures are adjusted to account for the high levels of disadvantage which exist in our state. The challenge and opportunity lies in getting the "true facts" out and understood. We are in an exciting time in education. And there is a state election in March. Our political leaders have the opportunity to get behind their schools and leaders. Much of the challenge rests with them.
Related stories:
Principals at breaking points – new report
Schools to take disability funding hit – new figures