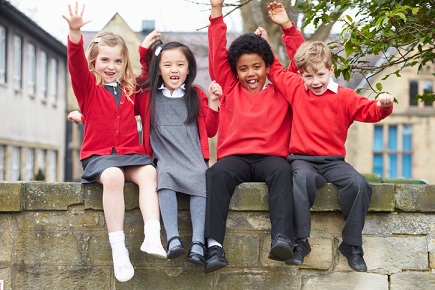 In August, the
Victorian Education Department
announced a $4m state-wide strategy to improve support for principals, who have been facing increasing levels of stress, burnout and violent incidents.
The $4m strategy, which was welcomed by the
Victorian Principals Association
(VPA), provides funding to support early intervention strategies, specialist advice services, professional development, mental health awareness and coaching for the state's 1,500 principals.
Below,
The Educator
speaks to VPA president, Anne-Maree Kliman, who reflects on what kind of year 2017 was for the state's principals, as well as the key challenges and opportunities she sees in the year ahead.
TE: In your view, what kind of year was 2017 for Victoria's principals?

AK:
2017 has been a big year for Victorian government school principals as they have continued to strive to meet the Education State targets. The intensification of workload has been a real concern and despite most leaders reporting that the job is extremely satisfying the ability to sustain the workload, manage 'society' pressures and meet constant demands is damaging to the future of the profession. I think the biggest issue for our members moving forward will be ensuring that we all work together to develop a strong system that provides for safe, healthy, resilient and connected school leaders.
TE: Could anything have been done differently in terms of support and resources to make the year more manageable for Victoria's principals?

AK:
One of our proudest achievements at VPA this year has been the work that we have undertaken with government and the bureaucracy to guarantee that the voice of school leaders is heard and considered throughout the reform agenda and in particular on the matter of Principal Health and Well-being. This partnership has yielded some additional resources with an injection of additional Government funding to provide supports for principals and schools as we move into 2018 – a positive outcome for all.
TE: What do you see as the main challenges and opportunities in the year ahead for the state's school leaders?

AK:
Both a challenge and an opportunity in the year ahead will be how as a system we work collectively to develop a system-wide Principal Mental Health and Well-being Action Plan. This will ensure the profession reinforces positive approaches to mental health and wellbeing, and that as a sector we lead through the complex external stressors that affect schools on a daily basis and address the challenges and opportunities for our school leaders. A healthy workforce is an enabler for reaching the Education State Targets.
Related stories:
'Govt's principal health strategy 'ignores key findings'
Schools investigated over spike in expulsions