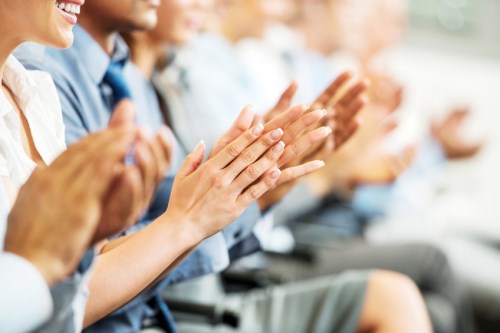 On Wednesday, 172 of the best school leaders in NSW were officially recognised as NSW public school principals at the Principal Induction Conference in Sydney.
NSW Education Minister, Rob Stokes, was on hand to congratulate the 130 new and 42 long standing relief principals who have now been commissioned into permanent positions as the head of a NSW public school.
Speaking at the conference, NSW Department Secretary, Mark Scott, said that while principals have a demanding job, "there is no more important job in our system".
An important thing for principals to understand, said Scott, is that they are the most important teaching and learning asset in the school.
"Great schools have leaders who are instructional leaders and principals who are in the classrooms engaging in instruction," Scott said.
The conference coincided with the release of the 2017 Principal Health and Well-being Survey Report, which found high levels of stress and burnout continue to impact the profession across all three sectors.
Addressing ongoing concerns about principal health and well-being, Scott said that the NSW Government's new support fund would help relieve the "administrative burden" that school leaders are facing on a daily basis.
The sweeping changes, announced in September, will see $50m a year in government funding for schools to appoint business managers who will take over administrative duties and allow principals to focus on teaching and learning.
However, Scott also emphasised the importance of building strong leadership teams.
Drawing on his own career, Scott told the inductees strong leadership teams were the secret to success and advised the new principals to surround themselves "with good people".
This was because the complex problems they faced in schools would not be solved individually but rather through "the wisdom in the room".
Scott said the NSW public education system would need hundreds of new leaders over the next decade to meet the projected 20% increase in public school enrolments.
Under the School Leadership Strategy for NSW public school leaders, the department has emphasised quality leadership preparation and development, stronger collegial support and improved services and support to schools, including the establishment of an educational leadership institute.
Scott also reminded the new principals they would have bad days and make bad decisions, but reassured them that this was a part of the learning process.
"Just keep breathing. As my wife says: 'If you will laugh about it later, you may as well start laughing about it now'," he said.
"Never forget what is at stake: the lives of thousands of young people will be shaped and influenced by what you do," he said.
Concluding his address, Scott had one last piece of advice.
"And never give up: It's a challenging, testing and demanding job, but there is no more important work in our society," he said.

Related stories:
2017 Principal Health and Wellbeing Report released
Principals respond to 'disturbing' report
The cost of success? Finland's principals snowed under