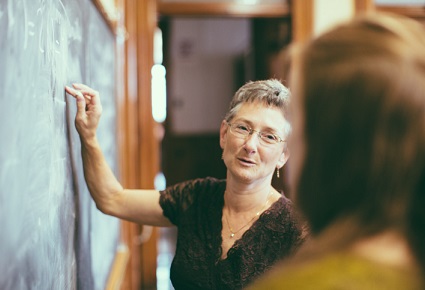 The recent
New Work Smarts
report by the Foundation for Young Australians (FYA) has found a third of young people are unemployed or underemployed.
Of those seeking to improve their career prospects, 60% are studying for jobs that will be obsolete in 30 years' time.
Rapidly evolving technologies are shifting the way we work and the types of jobs available. In response, we need to equip youth with the right skills, information and opportunities to succeed in the future workplace.
The Future of Youth Skills and Employment conference
, being held 20-21 February, 2018 at the Ibis Melbourne Hotel, will bring together the key government, community and education stakeholders responsible for supporting the next generation of Australians into meaningful and sustainable work in our changing economy.
One of the speakers, Dr Michael McAllum, is an internationally recognised speaker, author and facilitator. He works predominantly with organisations and cities to develop strategies, innovative thinking and new business models.
Below, McAllum shares some key takeaways for school principals who want to maximise their students' preparedness for the future world and workplace.
"AI is and will continue to fundamentally change our lives," McAllum told
The Educator
.
"It is arguable that contemporary humanity is now at a radical disjuncture in the fabric of history as a consequence of unsustainable human activity, paradigm changing technologies and a dysfunctional economic system."
McAllum said however this plays out, work as we have understood it will need to be "fundamentally rethought" as will the capacities and skills required to deliver whatever future work may be.
He said this is in part because even "narrow AI" is now capable of accomplishing complex goals and hence humans will need to find meaning and roles that extend beyond the bundles of skills and the attainment of goals we have become accustomed to.
"The consequences of this 'disjuncture' are complex, chaotic, contradictory, distributed and highly uncertain," he said.
"However, they do suggest that the dominant narrative and policy framework that maintains growing economies will create jobs is one that imprisons thinking inside a system that no longer exists."
McAllum said these narratives also push the risks of both continuance and inaction into a future time when generations to come will be forced to deal with both anticipated and unforeseen consequences.
"In the vernacular, we are just kicking the can down the road," he said.
"Secondly, these same consequences indicate that our learning institutions must urgently reconceive their offerings and models beyond goals and skills because current offerings put most humans at work on a collision course with AI."
Finally, says McAllum, they require a "deeper and more philosophical" conversation about the idea of work as meaning as opposed to the concept of work as "tradeable commodified time".
"While populist proponents of the status-quo see the invasion of AI as a threat others suggest that the reframing it will require is an opportunity for humans to invest more deeply in social and economic arrangements that reflect a re-thought 21st century humanity," he said.
"As Arthur Dent might have said, 'don't panic'. This is not a time to have a crisis of imagination."
Related stories:
Future-gazing: education in 2025
Australian innovation and the class of 2028