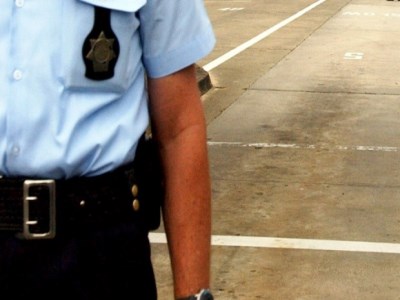 For the first time, schools around the country will use Government funding to employ security guards amid fears of racially-fuelled violence.
The Federal Government this week announced $18m in funding for 54 "high risk" schools that have requested security guards and security cameras to protect students.
More than half of the schools requesting assistance are Jewish and Islamic schools, while 22 are government and independent schools. Justice Minister, Michael Keenan, said the Government would continue to look at improving measures to safeguard students as racial and religious tensions grow.
The Justice Minister said the funding recognises "the unique security circumstances" that some schools face.
"This delivers on our election commitment to continue assistance to schools at risk of attack, harassment or violence caused by racial or religious intolerance," Keenan said, adding that the funding was not linked to any specific threat.
"We're just taking sensible precautions to make sure we're doing everything we can so that when kids go to school, they are safe."
Association of Independent Schools
' (AIS) director of communications, Michael Hunt, said most of the schools have previously received funding under the program since its establishment in 2007.
"Schools' individual security needs will vary significantly and this funding allows them to target the specific areas that they feel need to be addressed." Hunt told
The Educator
.
Other precautions could include improving awareness of what might represent a security risk to a school, or improved processes to allow easy identification of authorised or non-authorised visitors onto school property,
Hunt said, adding that the AIS is pursuing security assistance for Independent schools.
"The AIS is currently holding discussions with security firms to develop workshops that will assist independent schools to address these types of issues."
HAVE YOUR SAY
: Do you think that additional security at schools is necessary?