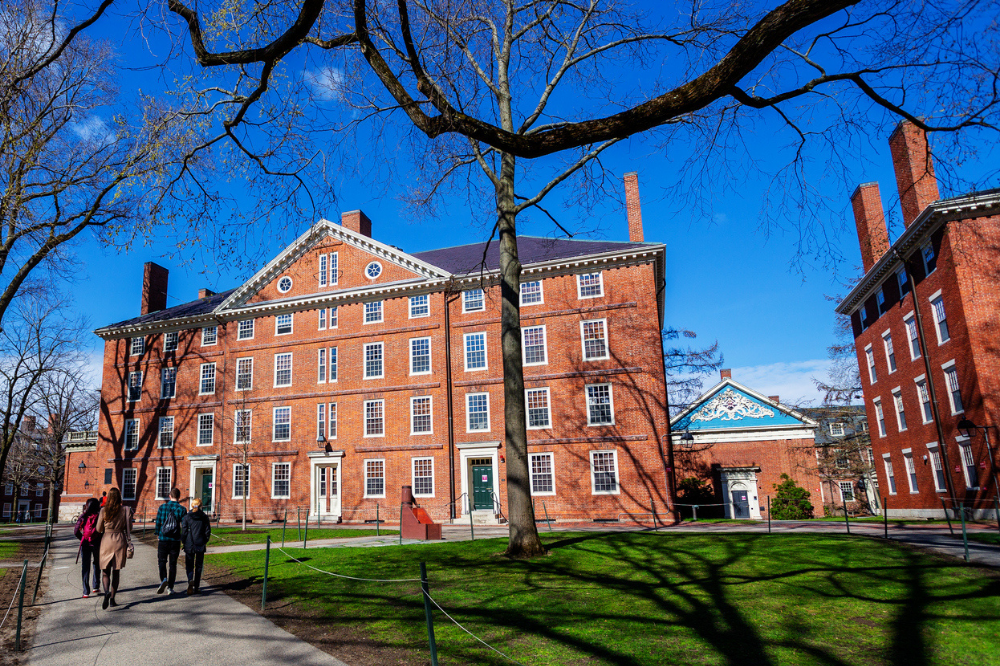 Three outstanding Australian principals will take on a professional education program at the Harvard Graduate School of Education after being announced the recipients of the 2022 Principals Scholarships.
The winning principals were Prairiewood High School principal Belinda Giudice, Michael Sloan, principal of Bathurst's Denison College of Secondary Education, Kelso High Campus, and Charnwood-Dunlop School principal Danielle Porter.
The scholarships, run by the Public Education Foundation and Teachers Mutual Bank, are valued at approximately $16,000 and includes program tuition for one of two prestigious Harvard Graduate School of Education programs: Improving Schools: The Art of Leadership; or Leadership: An Evolving Vision.
Teachers Mutual Bank Limited's Chief Marketing Officer, Nichole Banks, said the important impact principals have on their school and the community is clear.
"We strongly believe the educational benefits of attending a prestigious university such as Harvard will have a lasting impact not only on the principal but on their students, school and the community," Banks said.
At Prairiewood High School, Giudice and her staff have emerged from a difficult few years that included a number of student deaths and being part of the hard lockdown during the COVID pandemic to celebrate the school's best HSC outcomes in its history.
"It is a tribute of Belinda's leadership that she has maintained a dedicated focus on leading learning as the school's core business while wrapping wellbeing supports around the school to heal a significantly damaged school community," NSW Education Department Secretary Georgina Harrisson said.
"Michael Sloan has similarly used a focus on staff and student wellbeing and data-informed practice at Denison College of Secondary Education, Kelso High Campus to create a culture of inclusion and connection where learning is valued. Under Michael's leadership the school's reputation has improved markedly, while its academic results are being transformed."
Giudice said that to be awarded a Principal's Scholarship by a panel of peers in my seventh year of substantive Principalship across two school communities is "deeply humbling, captivating and stimulating."
"I am the first in my family to complete year 12 and attend university, so to be selected to travel overseas to the world's most prestigious university for oncampus learning is truly exciting. I acknowledge and thank the Teachers Mutual Bank for this scholarship," Giudice said.
On being awarded his scholarship, Sloan said it is a "great honour just to be nominated for a scholarship of this magnitude, let alone to be one of two NSW principals to be awarded the scholarship."
"Harvard is one of the finest universities in the world, with an excellent Graduate School of Education," he said.
"As a lifelong learner, it is an amazing opportunity to learn from and with international colleagues to improve my knowledge and practice. The prospect of visiting Boston and attending the program at Harvard is very exciting."
David Hetherington, PEF's Executive Director, said principals lead the front line of the public education system.
"We are delighted to be able to support the professional development of some of the best. Belinda and Michael have proven outstanding leaders, and we are delighted to see them access to this incredible opportunity at Harvard," Hetherington said.
Danielle told Canberra City News that she was thrilled to have been awarded the prestigious scholarship.
"Not only will it deepen my leadership skills and knowledge but also it publicly demonstrates my commitment to being a lifelong learner," she said.
"Having a concentrated period of time to wholly focus on further developing the vital leadership skills a 21st century principal needs will be invaluable in my work moving forward."