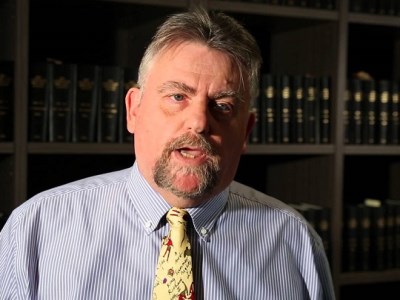 The
Independent Education Union
(IEU) has rejected the terms laid out by the Catholic Commission for Employment Relations (CCER) to resolve an outstanding dispute over a range of issues affecting Catholic employees.
In a letter sent to the CCER's executive director, Anthony Farley, the IEU's general secretary, John Quessy, said the CCER still "failed to understand the significance of a number of threshold issues" despite being pressed on the matters over the past 12 months.
"The original proposal from employers removed this important protection for members completely," a statement posted on the IEU's website read.
"Following strong protests from the IEU, part of the provision has been reinstated but what is proposed does not address the Union's claims and does not maintain the current safeguards."
Quessy announced in March that the union's members would strike on 28 April unless the ongoing dispute with the CCER was resolved by 27 March.
Since the passing of that deadline, the two sides have maintained a dialogue in an attempt to secure better conditions for Catholic employees and avert the threatened industrial action.
For more than a year the two sides have been locked in negotiations over teachers' pay, personal/carers leave and school support staff.
A highly controversial Catholic ethos clause – requiring Lesbian Gay Bisexual Transgender (LGBT) employees to hide their sexual persuasion – also remains unresolved.
In March, the CECNSW spokesman defended the CCER's position, telling
The Educator
that the Catholic Church respects and defends the dignity and rights of all people, regardless of sexual orientation.
The spokesman said that no form of harassment or vilification is tolerated, and no legal protection for faith-based schools extends to such acts.
"It is fundamental to a free society that the law should protect the right all people have to act on their religious beliefs in a community and to uphold them in their works and activities," the spokesman told
The Educator
.
"This is also essential to freedom of association and freedom of speech."
Quessy told
The Educator
last month that the CCER had a history of dismissing the union's concerns through "ludicrous counter-proposals".
The IEU's rejection of the CCER's response now looks set to make the threatened strike for 28 April a certainty.