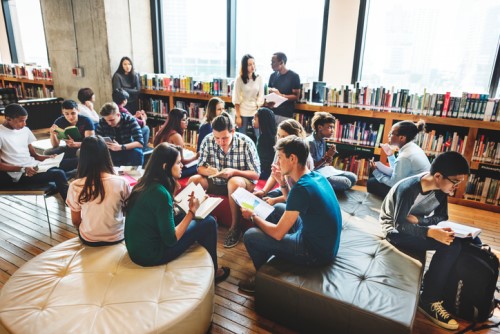 When it comes to schools marketing themselves to prospective parents, many take a 'follow the leader' approach whereby they see one school operating in a space or advertising in a particular way and follow suit.
However, according to one specialist in this area, this approach can be detrimental to the goal of achieving higher enrolments.
"The ramifications of adopting a 'follow the leader' marketing approach is that your school blends into the crowd," Dylan Malloch, school marketing manager at St Paul's School, told The Educator.
"There's nothing to differentiate your school from any other school and any marketing materials produced just get lost in the clutter."
Malloch says principals and headmasters can circumvent these issues by giving marketing a seat at the executive table.
"Marketing needs to be invited into the strategic decision making process and even be allowed to influence the school's overall direction," Malloch said.
"If a principal is serious about wanting a marketing strategy, then the marketers need to be empowered to actually be strategic and feel like the principal has their back."
Principals unprepared for competition
A report by Imageseven found that Australian principals are unprepared to confront the challenges of an increasingly competitive school environment.
THe firm's managing director, Brad Entwistle, said this is mostly due to the changing expectations of school boards.
"Once it was enough to be a competent 'people person' and represent the school well. Now principals need to be experts in a whole suite of marketing and communication skills that didn't even exist just a few years ago," Entwistle told The Educator.
St Paul's School principal, Dr Paul Browning, said principals have to possess a huge suite of skills, many of which "are learnt on the job out of necessity".
"Their training was typically in education, not marketing. The GFC and the rise of social media have shifted the landscape significantly and, as a result, education has become far more competitive," Dr Browning told The Educator.
"The traditional forms of marketing are no longer effective, nor efficient. If a principal had a handle on traditional forms of marketing, they now have to forget, or unlearn those and learn new ones."
'Soothe anxiety in marketing messages'
Social commentator Jane Caro said that while principals are educators and not marketers, they must understand the emotions that are driving parents if they wish to keep their schools competitive.
"The way to do this is generally what happens in primary schools already – lots of kids doing lots of great, creative, colourful, fun stuff; choirs, art, bands, performances, student gardens – all this is catnip to parents," Caro told The Educator.
"Secondary school principals need to be aware that they need to soothe anxiety in their marketing messages. This is why perfectly fine public schools are automatically behind the eight ball."