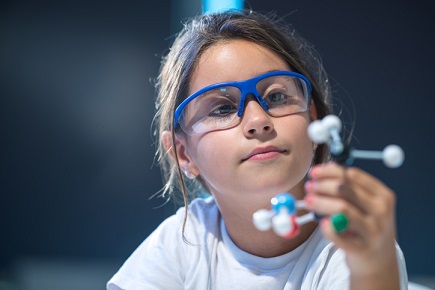 While schools, governments and communities herald Science, Technology, Engineering and Maths (STEM) education as paramount to the jobs of the future, research shows that fewer students are pursuing the careers in these areas.
A US survey by Junior Achievement, the world's largest organisation dedicated to youth career readiness, found that over the last 12 months there was a drop from 36% to 24% in the number of teenage boys who want a STEM career.
However, some educators are turning the tables by breaking down the stigmas and pitfalls that often prevent young people from taking up these increasingly important subjects.
One such educator is Cecil Andrews College STEM Coordinator, John Townley, who recently won a $45,000 Commonwealth Bank Teaching Award in recognition of his success in increasing student engagement in STEM.
A key achievement for Townley has been the creation of an innovative robotics program to engage more Indigenous students in STEM. He is also involved in the P-TECH Australia pilot program, which provides students with industry-supported pathways to STEM-related qualifications and local employment opportunities.
Townley said that receiving the Commonwealth Bank Teaching Award was a "huge honour" and an "incredible opportunity."
"Many disadvantaged students will benefit, and I will have the privilege of close interaction with some truly inspiring Australian educators," Townley said.
Approximately $35,000 of the prize money will provide valuable support for STEM-focused programs Townley is involved with at Cecil Andrews College.
One program Townley successfully established integrates Noongar culture and language with hands-on STEM skills.
"I saw that culture was central to young Indigenous people's learning, and thought about how to harness that," Townley said.
Co-taught by Aboriginal Elders, remote-controlled racing cars just one of the fun projects: students learn about components, develop software skills, and build a racetrack that embodies the six seasons recognised by Noongar people.
Student engagement increased drastically, and what began as a lunchtime activity is now timetabled and making such an impact that Mr Townley is actively working with a network of 12 schools to enhance their capacity in STEM teaching.
As the college's STEM Coordinator, Mr Townley is also heavily involved in Southern Perth P-TECH (Pathways in Technology). This program sees the school collaborate with P-TECH partners to provide students with pathways to STEM-related qualifications and employment opportunities in the Engineering, Information Technology and Business industries. Partners and supporters include Austal, Thales, Civmec, Datacom, South Metropolitan TAFE, Curtin University, Deloitte and HP.
Cecil Andrews College principal, Stella Jinman, says she is "proudly celebrating" Townley's achievement and links his success to the college's collaboration with the P-TECH industry and education partners.
The Australian Government funded P-TECH Australia pilot focuses on attracting young people, including Aboriginal/Torres Strait Islanders and other underrepresented cohorts, to engage with STEM industries.
The Government has engaged Skilling Australia Foundation to work with local stakeholders to implement P-TECH Australia learning programs at all pilot sites across the country.