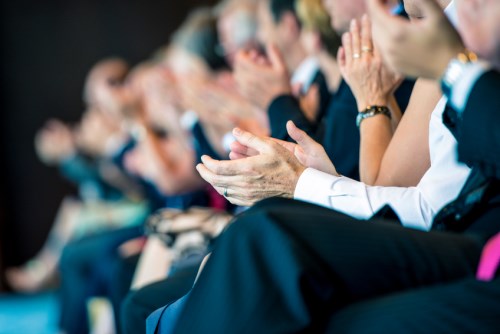 A group of NSW teachers have been recognised by the state's government for demonstrating the highest quality teaching skills, expertise and leadership qualities.
NSW Education Minister,
Rob Stokes
, said the 29 teachers – who have achieved the highest levels of accreditation – will "inspire the next generation, not just of students but also teachers themselves."
The teachers, who received the Highly Accomplished Teacher and Lead Teacher award on Monday evening, are now part of an elite group of 170 higher level teachers in NSW.
The award provides evidence that its recipients have satisfied nationally agreed benchmarks and demonstrate the highest quality teaching skills, expertise and leadership qualities.
NESA CEO, David de Carvalho, said teaching "is one of the most important and demanding of all professions".
"Each of these teachers is to be admired for going above and beyond the daily demands of the job, and for finding the time and follow-through to reflect on their years of practice via the rigour of higher level accreditation," he said.
"These 19 Highly Accomplished Teachers and 10 Lead Teachers are strengthening the profession in a significant way."
De Carvalho said there was "overwhelming evidence" that good teaching makes a difference in the lives and learning of young people.
"Good teaching across a whole school is undoubtedly enhanced when there are expert teachers to lead their colleagues in the improvement of teaching practice," he said.
NESA will now lead the establishment of a NSW Chapter of the National Highly Accomplished and Lead Teachers Network, which will be established over the coming months.
Related stories:
NSW best educator named
Govt announces historic changes for principals