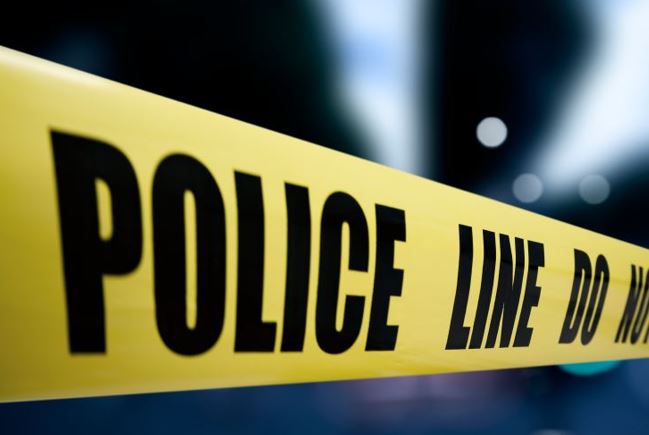 Four children have tragically died and five others taken to hospital in a critical condition after wind picked up a jumping castle they were in and threw it into the air at an end-of-year activity day.
Emergency services were called to Hillcrest Primary School in Devonport around 10am this morning after a wind gust reportedly caused the jumping castle and inflatable zorb balls to lift into the air, Tasmania Police Commissioner Darren Hine said, adding that of the four deceased children, two were boys and two were girls.
Addressing media about the incident, Tasmanian Premier Peter Gutwein said it was "difficult to find the words" to describe the tragedy.
"I'm certain that I speak for all Tasmanians in extending my deepest sympathies to the family, friends and loved ones of everyone affected by today's tragedy," Tasmanian Premier Peter Gutwein said.
"For the five children who remain in hospital, our thoughts and prayers are with them and their families and their friends during this very difficult time."
Police are investigating how the incident occurred, with Commissioner Hine saying it is likely to take "quite some time" before all the information is known.
"Sadly, there are a number of people and witnesses there that need to be interviewed, so it will take quite some time and will be guided by the coroner," Hine said.
"Our focus now is supporting those who are tragically affected by what's happened here today."
'This tragedy has impacted us all'
Tim Bullard, secretary of the Tasmanian Education Department, extended its condolences to the families impacted by the incident.
"This tragedy will impact us all greatly as we come to terms with dealing with this horrible loss," Bullard said in a statement.
"Our immediate priority is to focus on the support for those affected by this tragedy, including the students, staff and the broader school community. We have put in place a support team at the school today, led by Trudy Pearce, Deputy Secretary – Learning."
Bullard said there will be a "collective effort" across the community guided by Senior Psychologists who are trained in critical incident response.
"We have a team of professional support staff on site to provide immediate support to students and staff. This includes school psychologists, social workers and chaplains. A range of local support services will be part of the coordinated support for children and families directly affected by the incident," he said.
"What has occurred today is a tragedy. There are no words that will take away the grief that those impacted families are feeling today. We urge members of the broader community to reach out for support in this difficult time."