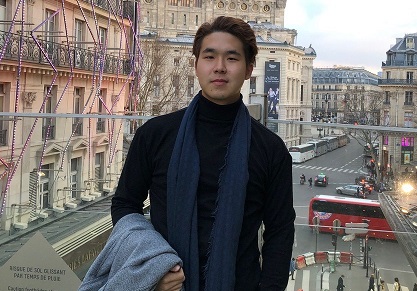 A 2017 Trinity Grammar School graduate has been accepted for undergraduate study at a prestigious music school in Paris.
Brian Kim is the first Australian flautist ever to be selected for the undergraduate study and will be taught by Professor Phillipe Bernold, one of the world's top flute teachers.
Still on a high from achieving 44/45 (an ATAR equivalent of 99.85) in the International Baccalaureate (IB) Diploma last year, Kim practiced vigorously ahead of auditions for tertiary study overseas.
And the effort paid off, with Kim being offered a position at Conservatoire National Supérieur de Musique et de Danse de Paris, to study flute. Alumni of the Conservatoire include renowned French composers Claude Debussy, Georges Bizet, Maurice Ravel and Camille Saint-Saëns.
"The audition experience was very intense and competitive," Kim said.
The first round required us to play two set pieces which we received five weeks before the audition date, so there was limited time to prepare. After the first round, 18 of the 120 were chosen to compete in the second round."
The second round comprised a set piece which was originally written for the school graduation competition decades ago, and a sight-reading exercise.
"I had five weeks to prepare for the set piece, but only three minutes to prepare for the three-page piece for the sight-reading exercise before performing it for the first time," Kim said.
"I was shocked and scared by the unbelievably outstanding standard of performance."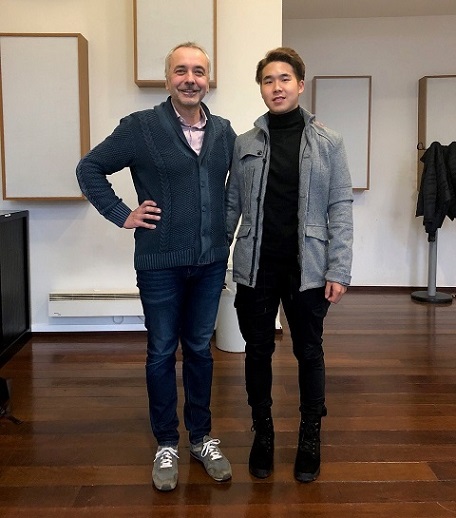 Kim now intends to move to Paris on his own in August and plans to live in the school's dormitory for the four-year duration of the course.
"It will be very hard as I will be leaving my family, friends, my home country, in fact my whole life in Australia to live and study in a foreign country," he said.
"The course will be run in French, and while I am quite confident in my French – I studied it at Trinity for five years – language in class and out in the real world is very different, as I experienced during my recent three weeks in Paris."
Kim said he was in disbelief when his name was read out in the room.
"The school carries a tradition where all candidates are called back into the school a few days after the audition, and the results are announced in front of everyone," Kim said.
"When I heard my name, I questioned my ears and even questioned if I was understanding French correctly."
Kim said that after a few moments, when other candidates were congratulating him, he came to my senses and was overcome with joy, pride and excitement.
"In the end, I am proud to have represented Australia and our music, and to be the first Australian to be accepted by Europe's best school for flute," he said.
Related stories: