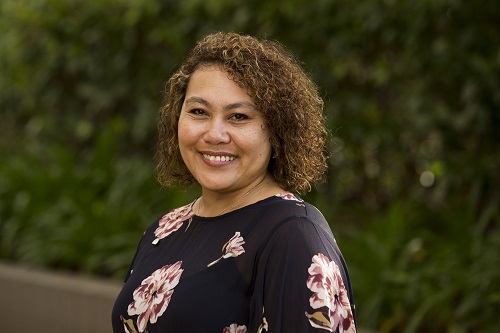 The latest research from the Australian Reconciliation Barometer shows that 68% Australians believe education institutions should deliver formalised learning about the issue of reconciliation.
A staggering 95% of all Australians also believe it's important to know about the histories of Aboriginal and Torres Strait Islander people. However, most people admit having little or no knowledge about these histories.
One organisation that has devoted its existence towards bridging the educational gap in this crucial area is Reconciliation Australia, formed in 2001 as the country's lead body for promoting and facilitating relationships, respect and trust between the wider Australian community and Aboriginal and Torres Strait Islander peoples.
Reconciliation Australia CEO, Karen Mundine, says the organisation's Narragunnawali program and Reconciliation Action Plans (RAP) are inspiring and enabling young people and educators to contribute to the reconciliation of the nation.
Currently, 14% of Australian schools and early learning centers have commenced an active RAP - 3,500 of which have started a RAP, and more almost 600 of those schools have published a RAP. These are active for one year before they require refreshing. There are another 30,000 individuals who are registered on the platform.
"Education has always been key to the idea of reconciliation, and particularly formal school education processes," Mundine told The Educator.
"Our best-known program is the RAP, which all about turning good intentions into actions."
Mundine said that when the organisation first launched the program, it was open to all schools and workplaces, but it soon became apparent that there wasn't the same kind of uptake from K-12 schools as there was with other organisations.
After two years of thorough consultations with all state and territory governments, education departments and other key stakeholders, the organisation was able to pave a road towards translating student and staff engagement into action plans.
"When we thought about RAP, it couldn't be just about relationships, respect and opportunity; we had to consider the opportunities inside the classroom, on the school grounds and within broader community schools operates within," Mundine said.
"For us, reconciliation is about how we talk to the broader Australian community to create a more inclusive society, school system and workplace for Aboriginal and Torres Strait Islander people."
Mundine said that in thinking about this approach, the organisation realised it needed to look at teacher training and the supports and all of the resources associated with this critical area.
"When the national framework was being put together, it also looked at the Australian Professional Standards for Teachers, and the specific focus that related to reconciliation and creating respect for Aboriginal and Torres Strait Islander people, so we could promote reconciliation," Mundine said.
"This, in particular, really hit the nail on the head for us in terms of what our contribution is in the education sector."
A channel for a bigger conversation
Mundine said Reconciliation Australia's free Narragunnawali platform supports all Australian schools and early learning services to "teach the truth about our nation's history and take action towards reconciliation".
Mundine noticed the appearance of the word 'Narragunnawali' during a visit to an outdoor peace garden in Canberra, before deciding to approach the United Ngunnawal Elders Council to seek their permission to use the word in discussions about Reconciliation Australia's program.
"The word, which comes from the language of the Ngunnawal people, really resonated with us because it is not only a definition of peace but also centers on the idea of coming together and wellbeing," Mundine said.
Mundine said the idea of the Narragunnawali platform is to make information and resources relating to reconciliation accessible as possible for anyone in Australia.
"While we think about education and learning in a formal K-12 way of thinking, the fact is that everyone can keep learning irrespective of where they're at in their educational journey," she said.
"Time and time again, particularly in the early learning sector, stories that we have or kids learning things and taking it home to teach their families, the whole family ends up learning, whether it's something about the local community or language.
"It opens up a channel for a bigger conversation, and we know that happens in primary and secondary education as well so it's a really nice ad-on for those things."
'Unlearning and relearning'
Mundine said an "unlearning and relearning" about Aboriginal and Torres Strait Islander people is required across society in oder to bridge the gaps in understanding reconciliation and Indigenous culture.
"When it comes to reconciliation, there is something to be said about unlearning and relearning. It links to this idea of the lack of people who are formally learning about Aboriginal and Torres Strait Islander people," Mundine said.
"What tends to happen is that we rely on stereotypes and get influenced by other biases. Sometimes when it comes to Indigenous issues, it requires us to unlearn the things we think we know and then begin a process of relearning, and this is something that is very exciting about the Narragunnawali program."
Mundine said this has become increasingly important as reports show schools and classrooms are "not been a happy place" for Aboriginal and Torres Strait Islander people.
"Our histories and cultures have not been taught within school systems and we've been excluded from a lot of school systems as well," she said.
"So, if we're going to create a better and more inclusive society – one that appreciates the first people of this country – we need to rethink all of these different systems."
Do you know a school or early service that is demonstrating exceptional commitment to reconciliation? Nominations for the Narragunnawali Awards 2019 close 10 May - Narragunnawali: Reconciliation in Education'