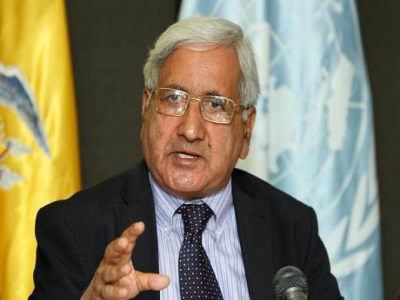 A leading voice in global education has called upon governments around the world to keep education free and in the hands of the public sector.
UN Special Rapporteur on education, Kishore Singh, encouraged governments to "strengthen" their public systems to ensure free, quality, basic education for all, adding that "education is not a privilege of the rich and well-to-do".
"Free, quality basic education is a fundamental human right for all, and governments must not delegate this responsibility to the private sector," Singh said.
"I am deeply concerned that some governments are actively encouraging the growth of private education in basic education."
Last month, Tony Abbott signalled a renewed push for Independent Public School (IPS) program, saying it would encourage "greater autonomy in Government schools". However, the plan has drawn criticism from some.
NSW Secondary Principals' Council president,
Lila Mularczyk
, cautioned against the Government's proposal, saying a "culture of competition" was not in interests of the state's schools or students.
"Once you create independence of the schools, you then create a culture of competition that cannot be in the best interests of the children, the staff or the wellbeing of the state," Mularczyk told
The Educator
.
"There has never been an acknowledgement that this [IPS] is a model that NSW would accept."
Australian Education Union
(AEU) federal president, Correna Haythorpe, speaking on the third anniversary of the Gonski reports release, slammed the government's "careless" approach to school equity, saying free education was "a child's right".
"Real 'choice' in schooling must include a decent, well-funded public school in every community in Australia, that can meet the needs of every student," Haythorpe said.
"Anything less is forcing parents to pay for services that should be a child's right and letting children down."
HAVE YOUR SAY
: What do you think about Mr Singh's views on private education?