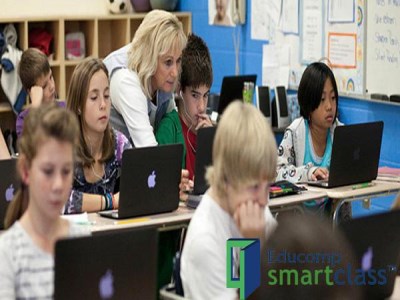 In a digital and interconnected world, the concept of 'online privacy' almost seems like an oxymoron.
But Australia's peak parent body, the Australian Council of State School Organisations (ACSSO) is now fighting tooth and nail to have the personal information of students protected by law.
The calls follow the Obama administration's new education bill - the Student Digital Privacy Act - which will prevent tech companies from selling student data to third parties for non-educational purposes and from engaging in targeted advertising to students.
Likewise, the group is seeking a guarantee from the Government that students' online privacy will be protected from the same threats here in Australia.
ACSSO president, Margaret Leary, said that Australia's political leaders should look to the U.S education bill as inspiration to act on an 'unacceptable' practice.
"President Obama's announcement sends a clear message that mining students' data by tech companies for marketing and profiling purposes is simply unacceptable," Leary said.
"School students' data and privacy should never be compromised."
Last year, cyber privacy consultants warned that data generated on computers in classrooms around Australia was being used by tech giants like Google to develop profiles for targeted advertising.
Education-specific software created by Google such as
Google Apps for Education
, has over 30 million users worldwide. Even though Google turns off advertisements on the software, it continues to scan data it receives.
Leary says that the Government must "show leadership" and follow President Obama's recent example to protect student data in our schools.
"It is now time that all tech companies that operate in Australian schools make a firm pledge not to sell student information, target them with ads, or use their data for any unauthorised purpose.
"Australian parents now expect our political leaders to show similar leadership and introduce legislation to protect student data from commercial gain once and for all."
Read how corporate branding is
making inroads
into our nation's classrooms.