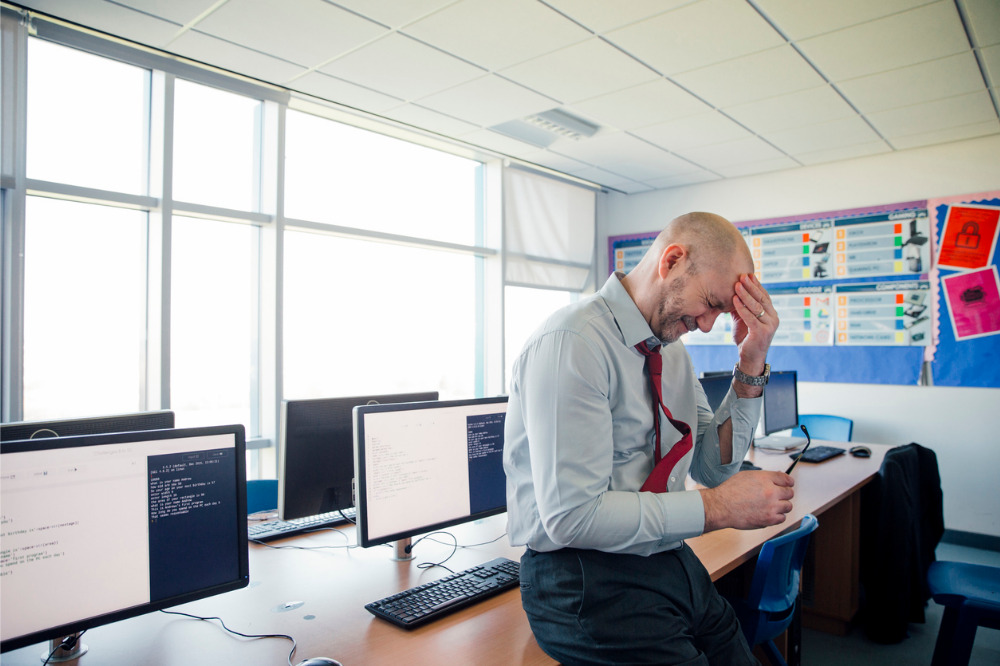 The Australian Education Union (AEU) has shed light on the "crushing workload" handled by ACT public school teachers in a discussion paper calling for additional support from the Education Directorate, according to a report by The Canberra Times.
AEU said principals are feeling taxed by a lack of resources, as well as frequent abuse from students and parents.
School leaders also struggle with a "culture of fear of incurring a budget deficit," the union added, while some said they felt pressured to make decisions based on fear of negative media coverage.
Angela Burroughs, ACT branch president of the AEU, said a "revealing" number of principals have had to take leave to take care of their physical and mental wellbeing.
"They can't be educational leaders because they are having to do incredible administrative and compliance requirements and often teach because there's not enough teachers," Burroughs told The Canberra Times.
Resources needed to handle additional responsibilities
AEU's discussion paper pointed to how principals have been left with additional responsibilities amid the directorate's push towards school autonomy and asked that they be given support for issues relating to human resources, financial management, occupational violence, and work health and safety management.
The paper also called for the return of the disbanded network student engagement team (NSET).
"The dissolution of NSET further compounds occupational violence issues, because [principals] cannot refer students who present complex needs and challenging behaviours to a team with both allied health and educational expertise," the AEU paper said, as noted by The Canberra Times.
A spokesperson for the ACT Education Directorate said they will "further engage" with AEU regarding the matters raised in the paper.
"It is important to note that negotiations are currently underway on a new enterprise agreement, and we intend to continue our discussions with the union in that forum on all relevant matters, including school leader workloads," the spokesperson told The Canberra Times.
The spokesperson also reiterated that ACT public schools are "well-resourced" and denied the claims that fear of media coverage was conveyed to principals.
There have been previous reports on the heavy workload of school leaders, with principals conveying experiences of immense stress and burnout even before the COVID-19 pandemic.
Surveys conducted by the Australian Catholic University and Deakin University have conveyed similar concerns regarding the health of wellbeing of school leaders, with 2019 data showing that principals work an average of 55.2 hours a week during the school term.