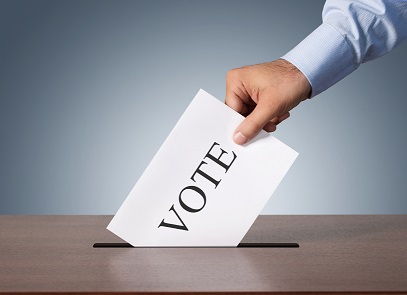 It is an exciting time for education in Tasmania.
Next month, Tasmania heads to the polls in an election that could very well be a win-win for the state's schools, which have been struggling with large class sizes and staff shortages.
The Tasmanian Liberal Party's schools policy promises $324m to schools over six years, a commitment the party said would employ 250 extra teachers and 80 teacher assistants.
Meanwhile, the state's Labor party says it will employ more than 300 additional teachers and support staff if elected. It has also vowed to scrap public school fees and provide free school buses.
And it could not come at a better time.
Yesterday's release of the 2017 Australian Principals Health and Well-being Survey Report found that workloads, stress and burnout continue to plague Tasmania's school leaders.
Tasmanian Principals Association (TPA) president, Malcolm Elliott, said the report was "deeply concerning".
"Workload and the frustration of not being able to spend the time they want in classrooms with teachers and students are still big issues," Elliott told The Educator.
In November, an Education Department survey found severe staff shortages and excessive administration have Tasmanian principals at breaking point.
The independent survey, conducted by the Australian Council of Educational Research (ACER), revealed 80% of principals say they need additional staff, while 90% of primary principals urgently need more professional support staff for their school.
As for the issue of rising violence against school leaders in Australia, Elliott says this remains an issue "for the whole of our society".
"The continuing rise of mental health issues amongst the student and adult school populations is of deep concern," he said.
Australian Education Union (AEU) Tasmania president, Helen Richardson, said the state's public school system is in desperate need of additional staff and a reduction in red tape that is preventing principals from focusing on teaching and learning.

"A system where principals have to prioritise administration over improving the quality of teaching and learning at their school shows a system severely off kilter," Richardson said.
However, as Tasmania's major political parties ramp up their campaigning ahead of the March state election, Elliott sees a silver lining.
"On the upside, both major political parties campaigning towards the March 3 election have recognised the need to support principals by removing them from the staffing quota," he said.
"This will be a big help to all Tasmanian schools."

Related stories:
Principal health and well-being report released
Principals respond to 'disturbing' report
Nominations now open for the Education Awards