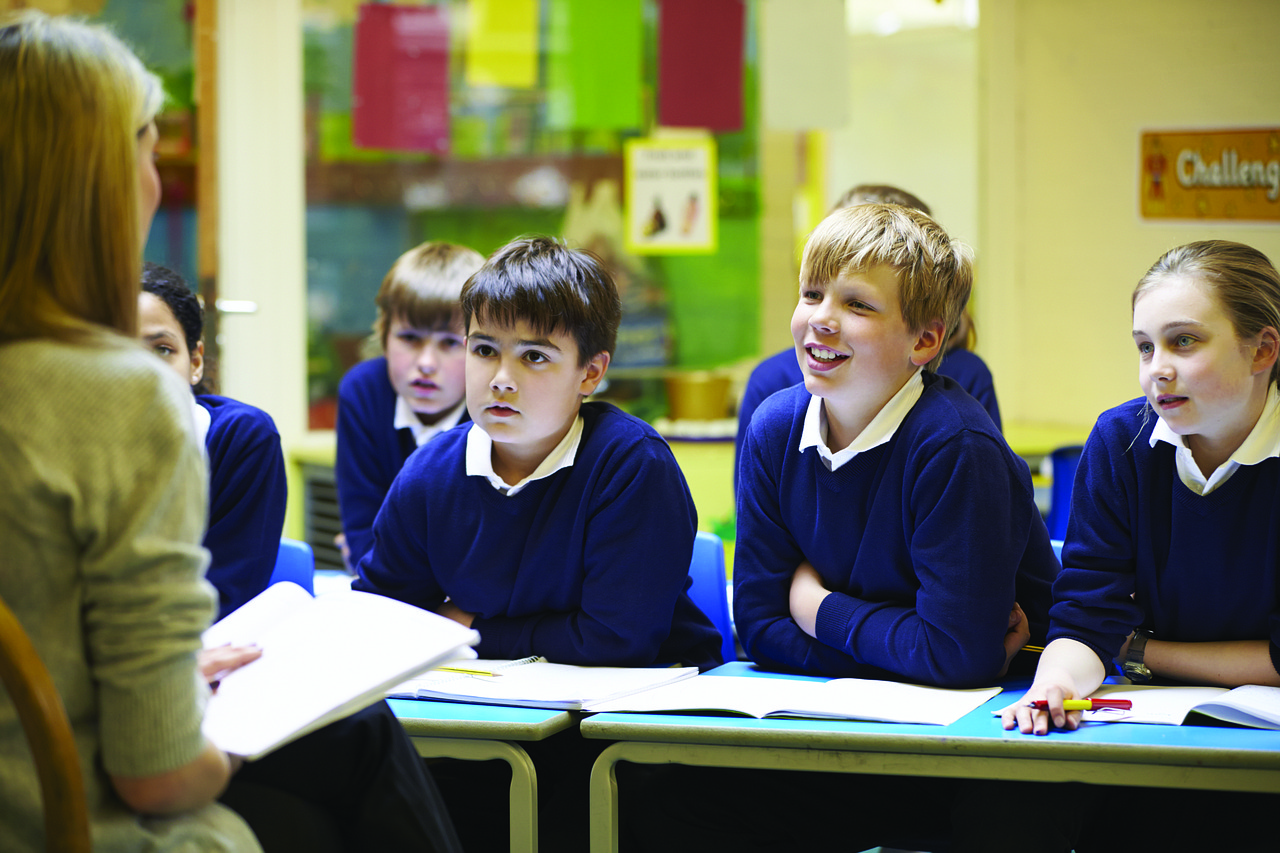 Studying to become a teacher in Victoria's secondary schools will soon be free, with scholarships covering the cost of degrees to help boost the state's school workforce and support hardworking teachers.
Premier Daniel Andrews and Education Minister Natalie Hutchins visited Saltwater P-9 College in Point Cook on Tuesday announce the scholarships, as part of a $229.8m package to grow Victoria's school workforce.
"Teachers change lives – it's as simple as that. This will mean one less barrier for Victorians thinking of a career in teaching, and more great teachers for the education state," Premier Andrews said.
Victorian Education Minister Education Natalie Hutchins said the increasing number of teachers in Victoria is "no accident".
"We're delivering a range of initiatives that have helped grow the number of registered teachers in Victoria by nearly 5,000 between 2020 and 2022."
An investment of up to $93.2m will provide new scholarships to support teaching degree students with the cost of studying and living – joining the Labor Government's Free Nursing initiative, which began this year to boost the state's pipeline of healthcare workers.
The scholarships will be available to all students who enrol in secondary school teaching degrees in 2024 and 2025, with final payments if they then work in Victorian government schools for two years after they graduate – supporting around 4,000 future teachers each year.
The total scholarship for students who complete their studies and then choose to work in government secondary schools will match the HELP fees charged by the Commonwealth Government for Commonwealth Supported Places – $18,000 for a four-year undergraduate program or $9,000 for two years of postgraduate study.
A further $27m will continue and expand the Targeted Financial Incentives Program – providing incentives of up to $50,000 to teachers from Victoria, interstate and overseas to take up rural, remote and otherwise hard-to-staff positions in government schools.
In addition, $95.7m will expand the successful Australian-first Career Start initiative to support and retain teachers – developing graduate teachers in government schools with extra preparation time, mentoring and other professional support to help them flourish in their first year of teaching.
An investment of almost $13.9m will support a trial of employment-based degrees for undergraduates. Set to start in 2025, the program will allow people to study and qualify as a teacher while undertaking paid work at a school, while also providing a pathway for education support staff to gain teaching qualifications.
"The Victorian Principals Association applauds the announcement today to further encourage young people to enter the teaching profession through the provision of scholarships for those choosing to study secondary teaching," Dalgleish told The Educator.
"We would however, appeal to the government to include those wishing to study primary school teaching in the scholarship scheme as it is just as critical to ensure that there is a future pipeline of primary school educators as it is for secondary school teachers."
Colin Axup, president of the Victorian Association of State Secondary Principals said while providing scholarships for people to study secondary education is a positive long term step in encouraging more people to become teachers, teacher supply is more than just recruitment.
"Tetention is equally important," Axup told The Educator. "Teachers need to be consistently respected, valued and supported by all members of the community to both improve retention rates and increase recruitment."
'An important and positive step in the right direction'
The Australian Education Union Victorian Branch welcomed the announcement, calling it "an important and positive step in the right direction."
"Teachers, education support staff, and principals have been calling for clear action to address the workforce shortage, and today the government have responded," AEU Victorian Branch Deputy president Justin Mullaly said.
"We are pleased to see the Andrews Government taking further steps to respond to the teacher shortage. Providing financial support for student teachers studying to be a secondary teacher and reduced teaching workloads for teachers as they begin their career are key parts of the AEU's Ten Year Plan for Staffing in Public Education."
The AEU said that while these announcements are welcome, there is more that must be done.
"Right now school staff are stretched covering gaps because of teacher shortages – they are going above and beyond to ensure students have access to the learning programs they need. This effort is taking a toll causing too many to become burnt out, take extended leave, or leave the profession altogether," Mullaly said.
"We need to do more to retain existing school staff in the system. Retention payments are one of the many solutions the government can implement now to acknowledge the key role of teachers, education support staff, and principals, their valuable work, and encourage them to stay in the profession."
Mullaly added that "an investment in Victoria's public school staff is an investment in public school students."
"No one stands to benefit from well-supported teachers, education support staff, and principals more than our students," he said.
"The AEU will continue to call on the Andrews Government for investments which support existing staff and additional programs to secure a consistent supply of teachers for Victoria's public schools."
'Financial incentives are not enough'
ACU Executive Dean of Education and Arts Professor Mary Ryan said as Australia's largest provider of graduate teachers, all efforts to attract and support preservice teachers were a step in the right direction.
"We welcome the move to provide financial support for teaching students at a time when cost of living pressures could be the difference between someone being able to study at university or not," she said.
"However, we know financial incentives are not enough on their own to counter the teacher shortage. We need to continue to reduce workloads and administrative burdens for teachers as well as ensure graduate teachers have the mentorship they need to thrive in the profession."
Professor Ryan said while the announcement was aimed at attracting preservice teachers to Government secondary schools, primary schools and all school sectors were feeling the brunt of the national teacher shortage and would benefit from such support.
"We know the teacher shortage is not isolated to one part of the country or one sector. It would be ideal to have measures like this one announced by the Victorian Government implemented across all jurisdictions to help boost the pipeline of teachers into our schools," she said.