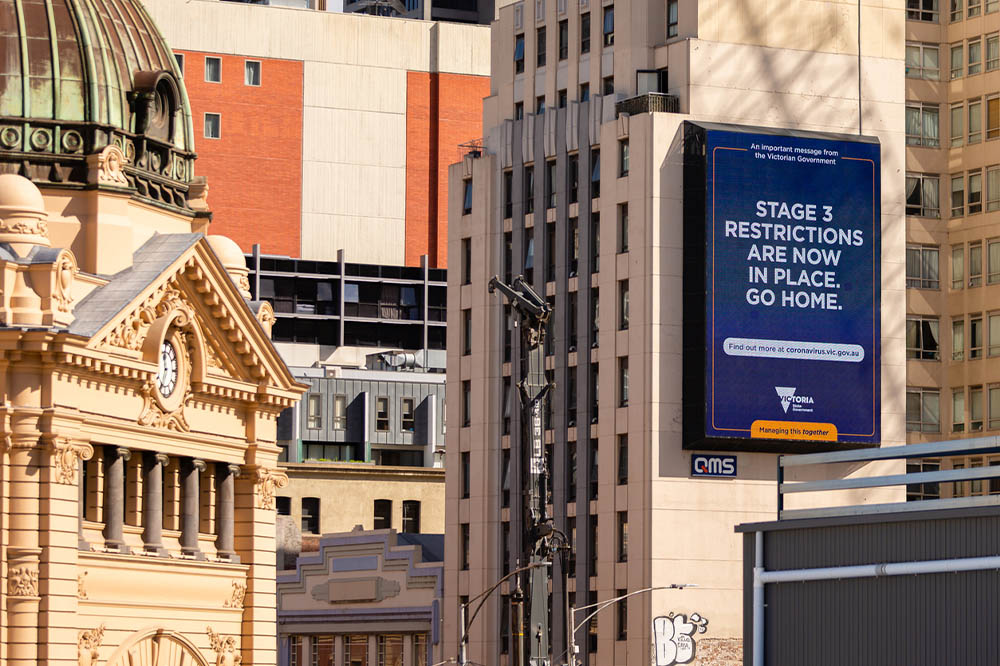 On Wednesday, Minister Merlino confirmed the current COVID-19 restrictions will remain in place in Melbourne for a further seven days as the state battles to contain new cases of the virus.
The announcement comes after the state recorded six new locally acquired COVID cases from more than 51,000 tests.
"The [restrictions] will give us a full 14 days – one full cycle of the virus – to make sure we understand how and where this mutation is moving," Minister Merlino said.
"For Melbourne, there will still be only five reasons to leave home: shopping for food and supplies, authorised work and study, care and caregiving, exercise, and getting vaccinated. People will be able to travel further for exercise and shopping, with an expanded 10km radius".
However, there was some good news for schools, with Minister Merlino saying the updated restrictions mean kids in Year 11 and 12 will return to face-to-face learning.
"That includes students in other year levels who are doing a Unit 3/4 VCE or VCAL subject, while that class is being taught".
Concerns about long-term impact of lockdown
Michelle Green, chief executive of Independent Schools Victoria (ISV), said independent schools in the Melbourne metropolitan area, where there's only a slight easing of restrictions, will be disappointed, even if they reluctantly accept the rationale for the government's decision.
"The announcement was not entirely unexpected, given the speed and extent of the current outbreak," Green said.
"While schools have learnt to adapt to remote learning, we are concerned about the long-term impact that the continued and sustained disruption to school operations is having on the wellbeing of staff and students".
Green said returning to normal school operations depends on the success of the full range of public health measures to control the spread of COVID-19.
"These measures include the vaccination program," she said.
"There's a strong case for staff in schools, and especially in childcare services, to have vaccination priority. They all perform a frontline task and many feel vulnerable, particularly those in childcare services which remaining in operation during current and previous restrictions".
Meanwhile, the peak body representing Victorian teachers says that the education system risks further disruptions unless staff are vaccinated as a priority.
"Since the beginning of the pandemic, we have encouraged our members and the broader community to adhere to restrictions and to follow public health advice," Australian Education Union (AEU) Victorian Branch president, Meredith Peace, said.
"This has helped ensure the safety of teachers, support staff, and principals, as well as the safety of students and their families. This continues to be the AEU's position and, in line with public health advice, we are encouraging staff in all education settings to get a COVID-19 vaccination as soon as they are eligible".
The Australian Education Union (AEU) has written to Health Minister Greg Hunt about the need for teachers and education support personnel to receive priority access to COVID vaccines.
"As the Federal Government acknowledged at the height of the pandemic, teachers and support personnel working in schools and early childhood settings play a critical role in keeping society functioning," AEU federal president, Correna Haythorpe told The Educator.
"Yet they have not been given any priority under the proposed vaccination plan. People working in education settings are collectively exposed to millions of other people from across the community every day".