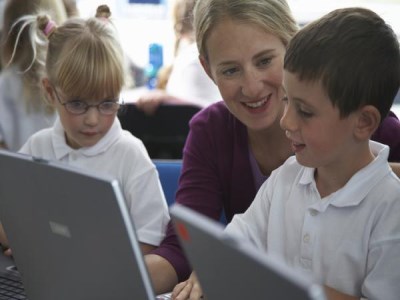 A new website has been added to the list of the Australian Human Rights Commission's (AHRC) educational resources, in a push to introduce Year 5 and Year 6 students to the concept of human rights.
The Commission's series of education resources - RightsED - are designed to help students gain a critical understanding of human rights and responsibilities, and to develop the attitudes, behaviours and skills to apply human rights in everyday life.
The AHRC launched the
interactive website
yesterday, as National Children's Commissioner, Megan Mitchell, addressed the Australian College of Educators (ACE) annual conference.
"Human rights are for everyone, no matter what age. Learning about human rights provides children and young people with important opportunities to develop their moral and ethical understanding of the world," said Mitchell.
Through the interactive website, students can participate in thought-provoking activities which explore the relationship between fundamental human rights and personal responsibilities.
The resource includes two interactive lessons with accompanying teacher resources – including lesson plans – and suggested homework activities and has been mapped to the Australian Curriculum for Humanities and Social Sciences for Years 5 & 6.
Mitchell said the website – which is designed for use on interactive whiteboards, smartphones and tablets – can help students have a positive impact in their communities and also lead to more cohesive teaching the classroom.
"Learning about fundamental rights and freedoms can equip students with the knowledge and skills to bring about positive change in their lives and communities," she said.
"Teachers can build greater cohesion, in the classroom and beyond, by encouraging ethical and intercultural understanding, and developing personal and social skills."
The AHRC has been contacted for further comment.