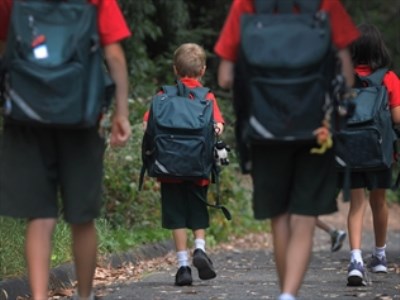 Making news this week, principals tout new laws to protect against assaults, a Google exec explains why schools must change and a female staffer gets suspended.
This week,
Australian Principals Federation
(APF) national president,
Ron Bamford
,
told The Educator
that tougher laws were needed in the wake of violent attacks against principals. "Principals are public officers and are seven times more likely than members of the general public to be physically assaulted," Bamford said. "We have legislation that allows principals to prohibit parents from coming on to the school site, but that doesn't stop them from harming principals when they leave the school gates." Bamford suggested that laws such as those in Western Australia, which hand down mandatory sentencing for violent attacks against police, should extend to those who assault principals.
The Educator
spoke with
AltSchool founder Max Ventilla – who is also a former Google executive – who warned today's schools had become "structurally resistant to making changes". He added this needed to change if educators wanted to prepare the current generation for the world that awaits them after school. "The amount of change that today's generation is going to experience in their professional, personal and social lives, is unfathomable," Ventilla said. "The best thing we can do is to create a school model and ecosystem that is capable of making change, so that it can iterate along with the outside world and schools won't constantly be playing catch-up."
Earlier in the week,
police responded to reports
that a female staff member at the Greater Public Schools (GPS) in Armidale – who has since been suspended – had inappropriate relations with several students. "The Armidale School was made aware of some allegations on September 4 concerning a female member of our non-teaching staff," the school's principal, Murray Guest, wrote in a letter to parents. "We immediately informed the relevant authorities, and suspended the staff member concerned while the matter can be fully investigated.
In other news,
The Educator
investigated
the use of biometric technologies in our schools to explore implications for student privacy. With known cases of fingerprint scanning technology being used at
East Para Primary School
in Adelaide and Victory Lutheran College in Victoria,
The Educator
asked principals and privacy groups what this meant for student privacy. Roger Clarke, a board member at the Australian Privacy Foundation (APF),
said
that any Australian school using biometric technology is automatically "in breach of the nation's privacy laws".
Finally, Murray Print, professor and chair of education at the University of Sydney,
told The Educator
that for such an important subject, democracy glaringly absent from the NSW curriculum – and that needs to change. "Australian youth have a superficial understanding of Australian democracy. There is research evidence to show that they, in general, lack deep understanding of what democracy actually means and how it functions in Australia," Print said.