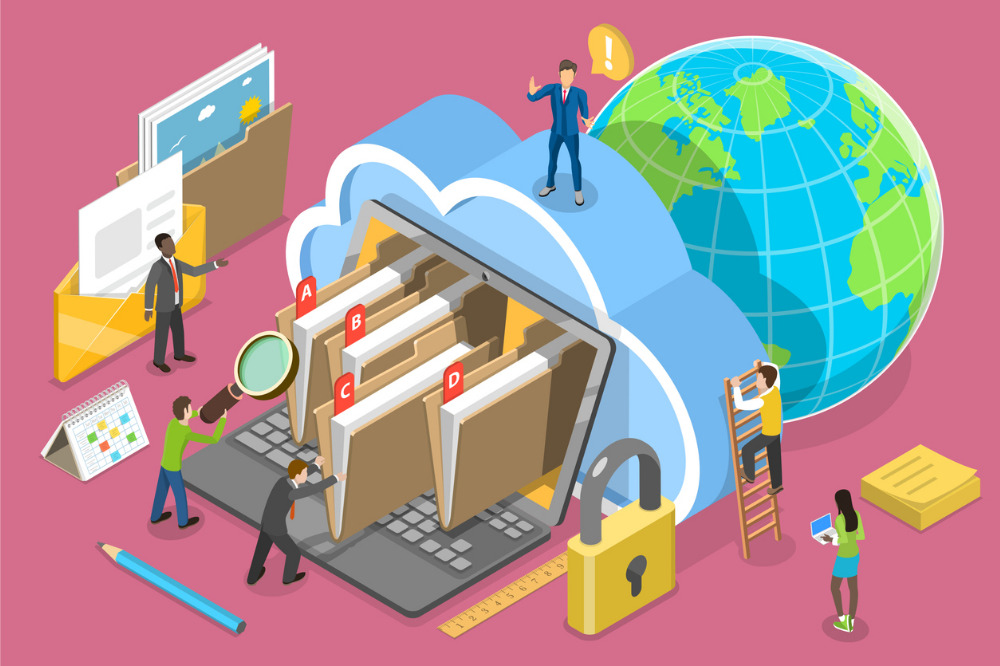 As companies and institutions around the globe continues to deploy remote work and remote learning, evidently business public cloud spending also increases as the predicted 20.3% increase from this year is higher than the global growth rate of 17.3 percent, according to Gartner's forecast on world wide public cloud end-user spending.
However, as such practice normalises, SaaS security concerns among public cloud also increase drastically, especially against Australian universities during pandemic. With more schools that hosted services on cloud at scale, IT personnel should not mistake the erasure coding practice of the cloud providers as the safeguard to their cloud data protection as it cannot fully ensure education institutions' cloud data safety in the events of external threats, human errors and others.
Below, let's take a deep dive into why SaaS data needs to be deliberately protected and backed up.
As schools utilised remote work and public cloud amidst pandemic, more children and students become the target of cyber attacks. Australian Computer Society suggests that cybercriminals have exploited more than 3.9 million students who have studied from home due to COVID-19 in Australia. No only has the go-to productivity tool like Microsoft 365 continue to become a popular target, Trend Micro, also reported catching over 868,000 high-risk emails targeting 210,000 Office 365 users.
While education sector looks to safeguard students and staff by moving the operations to a remote learning environment, such move has unfortunately and consequently increased potential cyber threat. Cloud data vulnerabilities have increased while the potential attack footprints expanded, exploiting new points of entry for individuals with bad intent.
Additionally, students have also carelessly introduced malware or vulnerabilities that are attached or hidden while downloading digital versions of school materials. A recent Kaspersky Labs analysis suggested "the firm's tools had intercepted potential infections from 234,000 downloaded essays and 122,000 textbooks – with English (2080 attempted downloads), maths (1213) and literature (870) the most commonly downloaded files".
Thirdly, human error such as misconfiguration or accidental deletion also are often overlooked as well. Speaking of misconfiguration, according to Gartner, "up to 95% of cloud breaches occur due to human errors such as configuration mistakes, and the research firm expects this trend to continue."
Based on a report by ITWire, in September 2020, the personal information of nearly 20,000 students at an Australian university has been exposed due to misconfiguration of a Microsoft SharePoint site as sensitive personal information and files stored on the site were made visible to anyone with a school domain email address. What about accidental deletion? Even with the proclaimed retention policies of SaaS vendors like Microsoft 365 or Google Workspace, data that were removed may only be restored from recycle folder within the last 25~30 days unless additional policies are set in place. Should schools decide to retrieve those data or get put on notice of the deletion beyond the grace period, it would be too late.
Lastly, as a way to ensure SaaS data from school such as personnel info, financial records, admin logs, and other data are secured and backed up properly, a variety of legal auditing bodies have introduced different governing standards and regulations for schools to follow. Entities like Australian Society of Archivists produces Records Retention & Disposal Schedule for Non-Government Schools (RRDS) and some other guidelines regarding how long schools should retain records for and what documents they should or should not retain, while other entities like Royal Commission into institutional responses to child sexual abuse or Australian Government's Office of the Australian Information Commissioners all introduced regulations with the likes of financial record keeping, storage and backup destination guidelines, email retention policies and more.
Thus, it is safe to say that in order to ensure education institutions have remedies to the above mentioned scenarios and school's crucial production data is safe and accessible, they should be more concerned and motivated to consider SaaS data backup and protection strategies.
For businesses that are looking for options, they ought to look into incorporating on-premise storage server with built-in backup solutions such as a high-capacity Network Attached Storage (NAS) device, which allows users to access storage and smart restoration of crucial SaaS data like emails and attachment easily.
Affordable and supports extensive items and features
Unlike SaaS service providers that charge on a per account basis, the combination of a NAS server like Synology NAS along with its built-in Active Backup for Microsoft 365 and Google Workspace solution is an economical option because it requires no licenses and supports unlimited number of Microsoft 365 or Google Workplace accounts that need to be backed up.
Moreover, not only is it able to backup unlimited number of accounts, businesses no longer require to exert effort into finding multiple backup solutions for different features as an extensive number of backup items are supported, including My Drive, Shared Drives, Gmail, Contact, Calendar, OneDrive for Business, Exchange Online, SharePoint Online, Microsoft Teams, as well as the corresponding metadata, such as last modified time and sharing permissions.
Smart and sophisticated backup and restoration features
Moreover, Active Backup for Microsoft 365 and Google Workspace allows businesses to configure continuous backup and flexible version rotation settings, while providing employees the ease to perform granular and self-restoration.
Should the above data loss scenarios occur that are due to human error or malicious deletion, or when some established record keeping policies are required to be complied, continuous backup and multi-versioning policies may be applied accordingly for file retention, and employees and admins can easily locate items for restoration and restore/export them within a few clicks from the self-restore portal.
Maintain storage efficiency and preserve scalability as company scale up
NAS like Synology minimises required storage space with single instancing and block-level deduplication so that identical items will only be stored once, enabling businesses to keep the most data and SaaS account information while using the least amount of storage space. Moreover, Synology NAS can be easily scale up. As companies grow larger, more SaaS accounts and associated attachments and files will grow along the way. With models that can now support peta volumes, the need to meet data and employee expansions can now be met.
Should you want to learn more about how your schools may benefit from Synology NAS and Synology's Active Backup for Microsoft 365 and Google Workspace solutions, feel free to sign up for the Synology Education SaaS Data Protection webinar for more details.