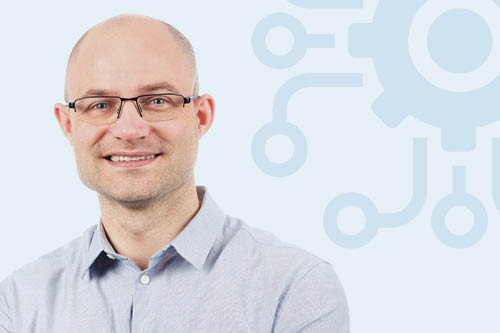 For any principal, having well-integrated technology and platforms that support the learning experience of students is essential.
After all, the last thing that any school leader wants is an integration that increases their workloads, hinders students' learning and excludes engagement with parents and the broader school community.
For this reason, it is crucial that a school's Learning Management System (LMS) and School Information System (SIS) are integrated effectively.
The SIS helps educators manage student information, attendance, pastoral and reporting data, while the LMS manages the delivery and assessment of learning that happens in and outside the classroom.
When these two systems are integrated, troves of critical data can be shared instantaneously, allowing school administration to operate like a well-oiled machine.
However, the process for achieving such a seamless integration can differ from school to school depending on their context, culture and internal setup.
One organisation that has been helping hundreds of Australian and New Zealand schools achieve success in this area is leading LMS provider Schoolbox, which has recently been leveraging various partnerships and third-party integrations to resolve challenges faced by schools.
So, what makes an ideal SIS integration?
According to Sean Richards, director and co-founder of Schoolbox, a good SIS integration should "add significant value and not just tick a box".
"A quality integration should deliver on your operational requirements without compromising your learning and community engagement goals," Richards explained.
"The integration should also achieve centralisation of data and preserve the data integrity as it moves from one platform to another, without creating 'extra' work".
Rich, meaningful integrations
Schoolbox has been a leader and pioneer in providing rich, meaningful integrations for schools, helping them leverage their software and technology for maximum effect in and outside of classrooms.
To ensure schools are able to do this, Schoolbox uses a versatile range of integration technology, ranging from direct database, write back data integrations, APIs and seamless integration with authentication services.
"The result is an online platform that brings the entire school community, and, teaching and learning into one place," Richards said.
Another key benefit of quality SIS integrations, says Richards, is that they empower all end users and can lead to significant workflow benefits.
"For example, staff will be able to dramatically reduce the number of systems they need to login and access each day to perform their duties," he said.
"Integrations can also allow for seamless transitions from one platform to another, where possible and provide the optimal end user experience".
Schoolbox also moves quickly to adopt and support new standards-based integration layers such as Learning Tools Interoperability (LTI) protocol, and school data integration models such as the Schools Interoperability Framework (SIF).
Delivering a successful software rollout
Teachers and school leaders know that a large part of educational change relies on staff having – and understanding – digital technologies that are appropriate to specific learning outcomes.
Indeed, schools have made significant investments in these devices and are continuing to build innovative programs using their resources.
However, as with achieving the right SIS integration, a successful software rollout requires identifying the 'right fit' technology.
Schoolbox's new ebook, titled: '10 Steps to Achieve Rollout Success with Educational Software: a framework for change in K-12 schools' is based on what the company has learned from its diverse experiences across Australia's education system.
In the ebook, Duane Cox draws from his experience and passion as a STEM educator to explain how school leaders can use these steps to "pave a path of success" for their software rollout.
The ebook also highlights the importance of finding an implementation team, building a shared vision, developing an action plan and removing obstacles to success, among other important considerations.