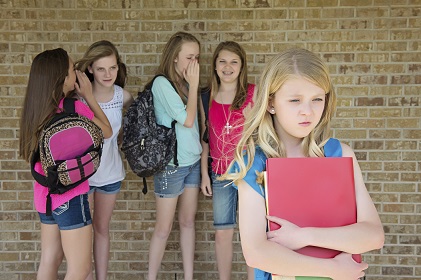 Tomorrow marks (NDA) – an initiative aimed at increasing awareness and action against bullying and cyberbullying across Australia.
Earlier this month, Prime Minister Malcolm Turnbull took the unprecedented step of writing to school leaders across the country, encouraging them to sign up to the NDA and "stand together" against the scourge of bullying.
However, while more than 2,300 schools have already signed on to the NDA, one expert says the solution to stamping out bullying and violence rests with "strengths-based" approaches that are evidence informed.
Professor Marilyn Campbell from the School of Early Childhood and Inclusive Education at the Queensland University of Technology (QUT) is a leading authority on bullying and cyberbullying.
"Any approach takes time and effort and should have a strengths-based focus, making use of the invaluable, nationally available resources which are evidence-informed," Professor Campbell said.
"These include the Student Well-being Hub with its professional module 'Resilient & Inclusive Classrooms' and the internationally unique National Safe Schools Framework, providing an overarching anti-bullying well-being policy framework for all schools."
According to another expert, bullying can be effectively addressed using early-intervention methods.
Dr Lesley-anne Ey, a lecturer in child development, child protection and educational psychology at the University of South Australia, has completed research on bullying among young children, and multiple child protection issues.
"Four metropolitan and rural South Australian schools worked with researchers at the University of South Australia to co-create a 10 lesson anti-bullying program for junior primary children specific to their context," Dr Ey said.
"The educators said that the program was well received by children and the data showed that this intervention increased children's explanations of bullying, but more needs to be done to provide children with a greater understanding of bullying overall."
Speaking to 2CC Canberra on Wednesday, Federal Education Minister, Simon Birmingham, said the NDA is a "call to arms" for principals, teachers, students and parents.
"This is a chance to really get them to focus on the different resources, knowledge, tactics, policies, programs that are available to help address bullying and to build the type of respectful environments in schools we expect," Birmingham said.
"We have a range of resources and information available to schools that they can use across their community, identifying how to tackle the newest scourge of cyber bullying and use our world-leading eSafety Commissioner."
Related stories: