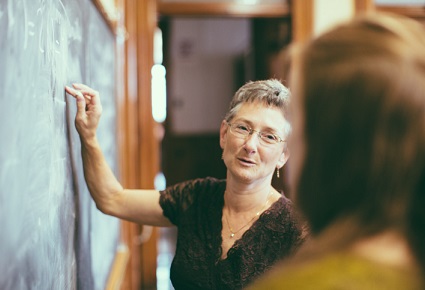 From next year, many schools will be accessing their share of the Federal Government's $23.5bn Gonski funding package, and staffing is surely bound to be a key consideration for principals in terms of how some of this money is spent.
NSW Premier, Mike Baird, has promised 30 new classrooms for two Sydney schools to cope with a surge in enrolments, but these classrooms will not be ready until 2019. This means support teachers are likely to be in high demand.
Founded in 2005,
Smart Teachers
, serves Independent, Catholic and Christian primary and secondary schools Australia-wide, working collaboratively to help manage the increasing demand for highly qualified and passionate teachers.
Since the company's inception, it has recruited over 130,000 teachers and educational leaders for hundreds of client schools.
Smart Teachers
founder, Tyson Wood said that along with adjusting to the changes in Gonski funding, schools will be preparing for the introduction of assessment and curriculum changes in 2019.
"Together these factors will impact school staffing considerations, though it will be different from school to school and state to state," Wood told
The Educator
.
"Queensland will see external examinations introduced for the first time. This along with other changes will impact on Queensland teachers. Schools in Queensland have already begun to increase professional development to help support their teachers for the changes ahead."
Recruitment will also be impacted, said Wood.
"Very experienced teachers could step away from the profession as is often the trend when 'big' change happens. This will lead to more schools recruiting despite any conservatism brought on by funding changes or greater investment in PD," he said.
"Schools may also need to widen how they assess and select new teaching staff. With experienced teachers departing or adapting to the changes themselves, there will be less support for inexperienced or 'developing' staff members."
Wood said that key knowledge, skill and ability – notably in curriculum unpacking, assessment, revision protocol, feedback and reporting will become more prevalent.
"Finding teachers who can adapt whilst still being able to engage students and teach for lifelong learning will be essential," Wood explained.
Smart Teachers has updated its Expert Teacher Appraisal Framework to drill down on the candidate skill, knowledge and abilities that schools have already begun to prioritise ahead of the change.
This is because teachers in states already familiar with the proposed curriculum and assessment changes will be more sought after, said Wood.
"We may see more NSW or Victorian teachers targeted for Queensland for example. If this proves true, schools will need to advertise outside their local area and expand their reach," he said.
"Tes and Smart Teachers partnered to give Australian schools the best national and international candidate advertising and targeted recruitment reach for this reason."
Wood pointed out that Australians teaching in the UK will be even more attractive as much of the change coming here aligns with what is already taking place in the UK.
"In addition, with authorities fixing the number of composite class allowances at 19, schools will need to make adjustments," he said, adding that other changes may see schools reduce certain subject offerings.
"We may see subjects like Health, PE, Legal Studies, History and Geography decrease in demand."
Wood said the flip side will see even higher level demand for STEM, Robotics, Physics, Maths and high quality English teachers."
"All this may lead to more part time and contract positions which will make attracting candidates more challenging," he said.
Related stories:
The value of a proactive recruitment approach
Fixed-term contracts: do's and don'ts